It's been a busy few weeks and the next few weekends are booked up with more events.
A couple of weeks ago I was in West Wales jumping off cliffs into the sea (Coasteering) with my old school friend Andrew, an excellent time, I can well recommend it. On the drive down I called at a few remote antique shops, it would have been silly not to. There wasn't a great deal of interest. I picked up a few decent books for Steph and then is the last shop I call at I find these two items…
At first I thought this was a plate but soon my excitement abated and it was just a decent albumen print. I say "just" because if it was an actual plate it would have been amazing.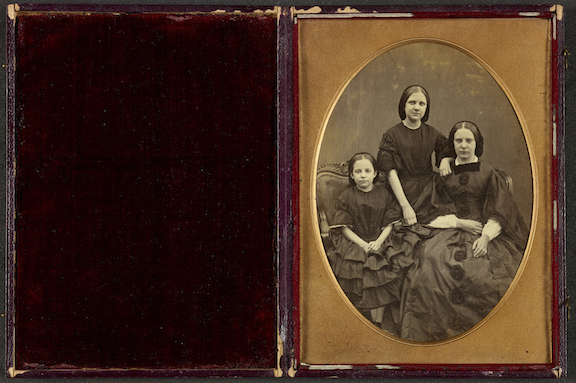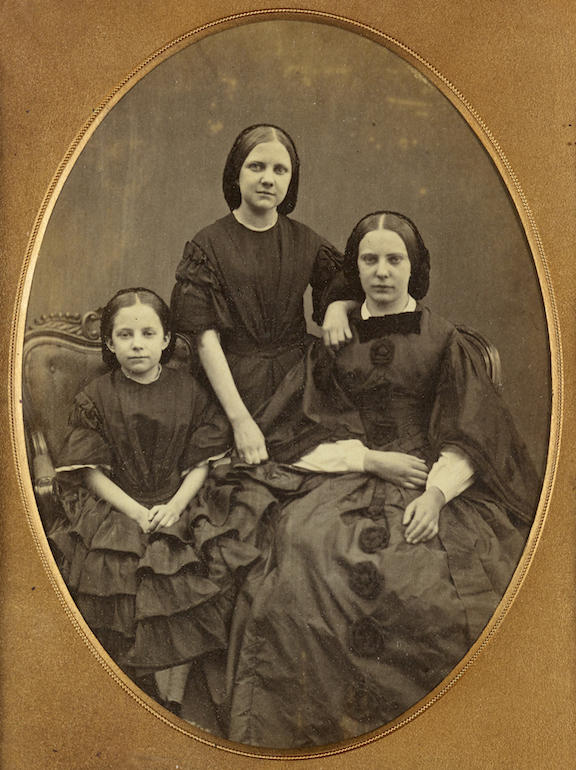 I also picked up this on second glance, a framed albumen memorial print of the Tay Bridge Disaster.
"These tickets were Collected at St Fort Station, on 28th December, 1879, by Robert Morris, Agent; Wm, Friend, Ticket Collector; and Alex Inglis, Porter, from the Passengers who lost their lives by the Fall of the Tay Bridge"
Top Left CDV: David Mitchell – Engine Driver Aged 37
Top Right CDV: John Marshall – Stoker / Fireman Aged 24
Bottom Left CDV: David McBeath – Guard Aged 44
Bottom Right CDV: David Johnson – Guard Aged 24
This Saturday we had a drive out to Wetherby and an antique fair, and found a few little things. A plate camera needing some work, A Victorian Dinner Jacket and Fishtail Trousers (more about that later), and a few photographic bits n pieces.
A small ambrotype that was covered in dust. I had noticed another chap "running" around buying up all things photographic so didn't have much hope of finding anything, but this was just sitting on the edge of a stall where I bought the plate camera. Blew the dust off and its a nice little plate.
Picked up this Cabinet Portrait from another stall as I thought it was funny! A Cabinet Portrait!
This hand coloured ambrotype has suffered some damage inside but I'm reluctant to take this one apart.
I also picked up a box of Stereo negatives but I'll do a separate blog post about those once I've digitised them in my lunch break later.
Then on Sunday I was asked along to Lincolnshire Monochrome Group to give a talk and demo about wetplate. I'm not a big fan of public speaking but any excuse to shoot some plates! It seemed to go down very well and was enthusiastically received. I'll see if I can get some digi pics that the members took and post some up here.
Back to those Fishtail trousers…. This weekend I'll be attending the Phoenix Alternative Festival at Llanfyllin Workhouse with Moo Pa and Patrick Ballanger. We've been invited along to set up a wet plate studio as part of the festival, and it seemed only fitting that we dress the part. So I'll be dressed as a Victorian Navvy sort of thing, so have been sourcing a costume on the cheap the past few weeks.
A blog post for sure after the weekends events. We've also got the Llanthony Priory weekend coming up and a trip to St Andrews for the Photography Festival thats taking place this month.
Busy, Busy Busy.