These came in the post today.
Still in their original wrappers and unopened.
Ilford Soft Gradation Panchromatic Half Plate size and Kodak Super Panchro Press P1200 in 9×12 cm plates.
Heres a great website with lots of info on old film… www.photomemorabilia.co.uk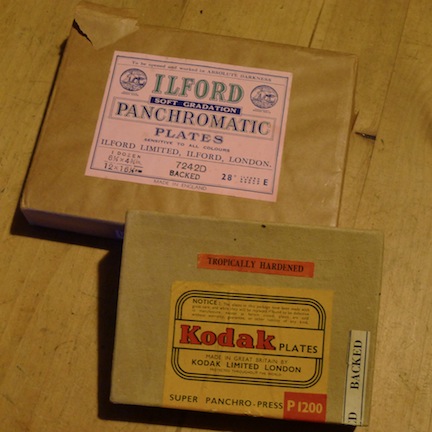 I'll add these to the box of quarter plates I still have. Will do some research on exposure and development times and will shoot some eventually.