Now I can usually knock up a lens panel out of plywood when need be but they are usually square or rectangular, now a circular lens panel, whats all that about?
The Billcliff 12×15 inch camera has a round lens panel and thanks to my Uncle Norman back in South Wales I now have two new panels made out of a piece of mahogany that John gave me. The lenses fit perfectly but I still might fit two extra brass tabs to hold the panels in place. Two of these lenses are real heavy and will need the extra support.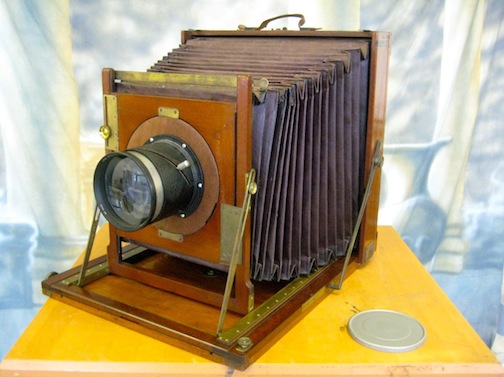 And rather than the usual brass screws I've had to use M3 bolts to secure the lens flange to the panel….better safe than sorry.