Below is a Beseler 18 inch f3.6, I bought this what seems like an age ago, took forever to arrive from Canada. I got it for a real cheap price even with the shipping, serves me right for asking it to be sent surface mail. Although that apparently still goes by air but is non priority. Three months later…..
Its quite a lump. I'll have to make a sturdy lens panel for this to slot into for the Hunter Penrose camera. It'll easily cover the 16.5 x 20 inches.
I also got hold of this lens. No name and from a back projector TV. Now I had no idea if this was suitable for photography or not but for 99p you cant really argue… especially when I got three of them for 99p! yes three!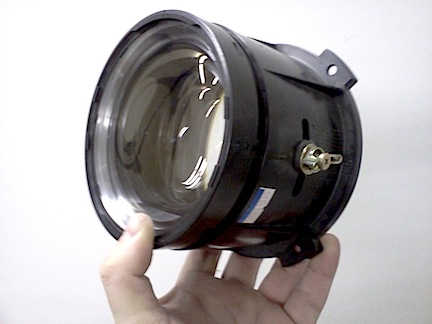 They were advertised as having two elements, but on taking the casing apart there are five elements made of glass and plastic. And they are a right mix of shapes.
With all elements in place the focal length is about 2 inches! If I remove two of the thicker inner elements it becomes a very soft 14 inch lens!
I'll have to mount it onto the studio camera and shoot some test plates. I might also rig up a wooden box camera with a quarter plate back I've got somewhere. Hmmm might be interesting.