How to spend an Easter weekend…. building a darkroom?
Its getting there. It just seems to be taking forever. Its not the largest of darkrooms but its going to work out just fine, I think. Its 8 ft Lx 8ft H x 6ft W.
Main darkroom structure is up and a coat of pva/paint applied to the ply wall. Water plumbed in with push fit plastic pipe (Thanks Joe for the help). John brought down all the spare old drainage pipes from the last unit so I can recycle for this one.
Also put a coat of pva/paint on the main studio wall in readiness for a few coats of white emulsion.
The place looks like a bomb has dropped but I can now see light at the end of the tunnel.
Left to do, final plumbing out, a bit of electrical work, some wall painting and paint the floor.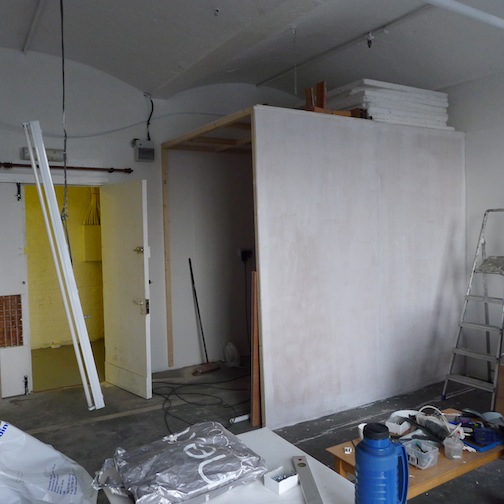 Just need to decide where and what sort of door/opening I'm going to use for the darkroom and put that into place.
Thanks again to Steph for all the help, I'm not the easiest diy'er to get on with.