I couldn't resist. I know I've just bought a studio camera with John but when I saw this on good old Fleabay for such a good price I thought what the heck, you can never have enough cameras…right?
Its a whole plate camera, granted it needs new bellows but the rest of it is in fantastic condition. Two proper plate holders with a sliding repeater back. There was no ground glass, but I made and fitted one in 30 minutes.
Really pleased with it. A real bargain.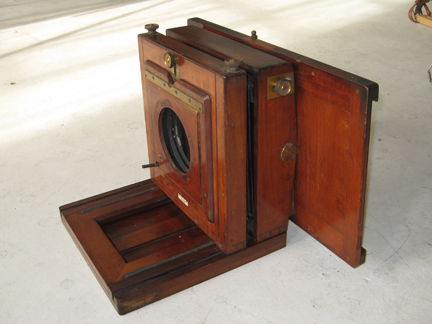 There was a shutter included, exactly like the one on the other studio camera but this one was in much worse condition so I've removed it.
There are slight front rise and rear tilt movements.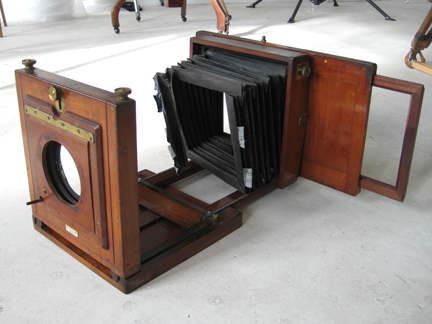 And it has double extension.
Theres now a nice new clean ground glass in that hole.
The two plate holders have inserts for half plate and two quarter plates but the largest plate it can take I suppose is a square 8 1/2 x 8 1/2 inches.