I always fancied the idea of a half frame camera. 72 frames instead of 36 on a roll of 35mm. Being the frugal sort, it always appealed but I never got around to it. Prices have shot up of course, so I took a gamble on a poorly described example on Facebook Marketplace. It was very cheap so of limited risk.
So, heres my 1960s Canon Demi half frame camera. Its a solid piece of kit, that took me by surprise. It looked in excellent condition when it eventually arrived. Even the light meter seems to work. We will see how accurate it is in a mo.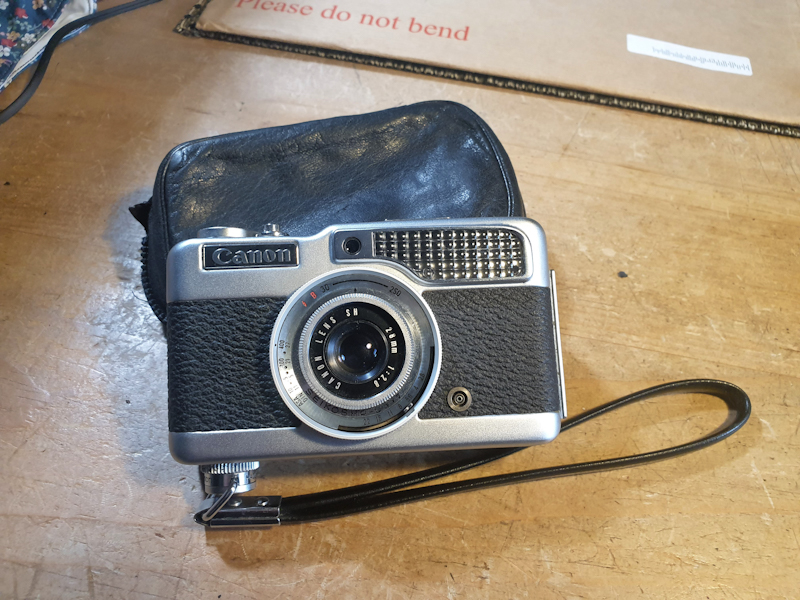 Here you can see the half frame film window.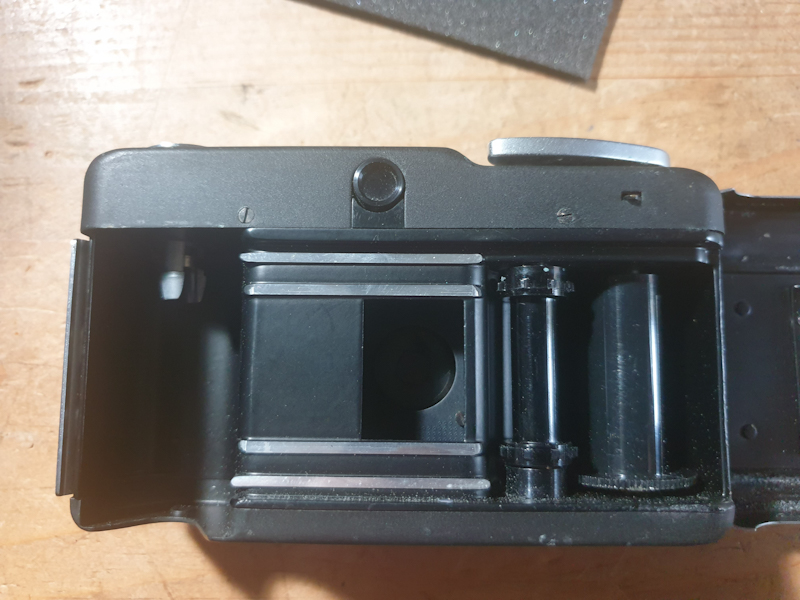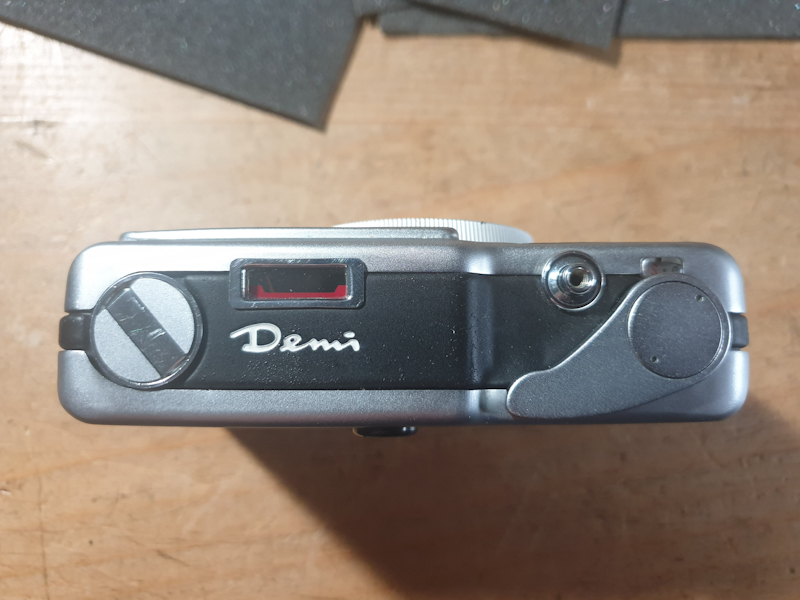 Sadly the light seal foams had disintegrated. I had some old replacement parts/foam strips from other repairs and found a handy guide as part of an Ebay advert.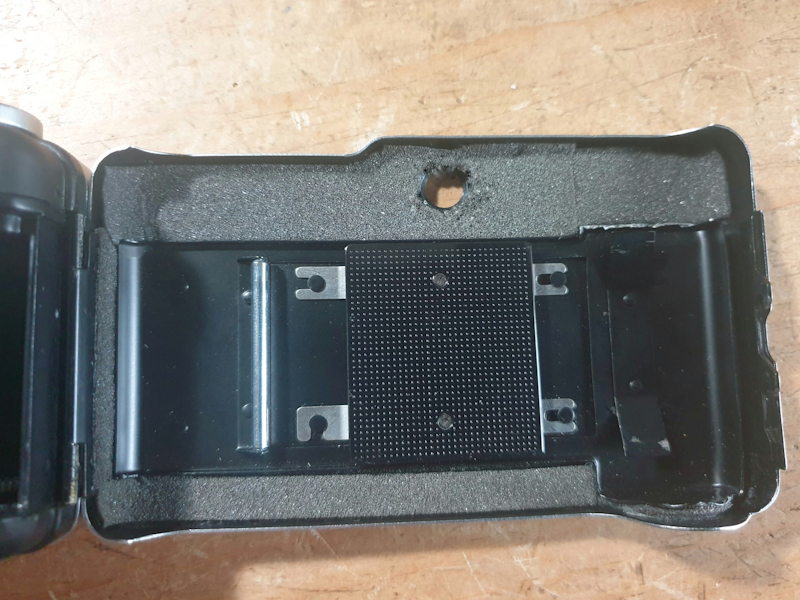 Not the neatest of jobs but worth doing prior to putting a roll of film through it. Seems to have done the trick.
Fomapan 400 processed in Kodak HC110 Recipe B for 7 minutes. Mobile phone digi snaps inverted whilst the film is hanging to dry.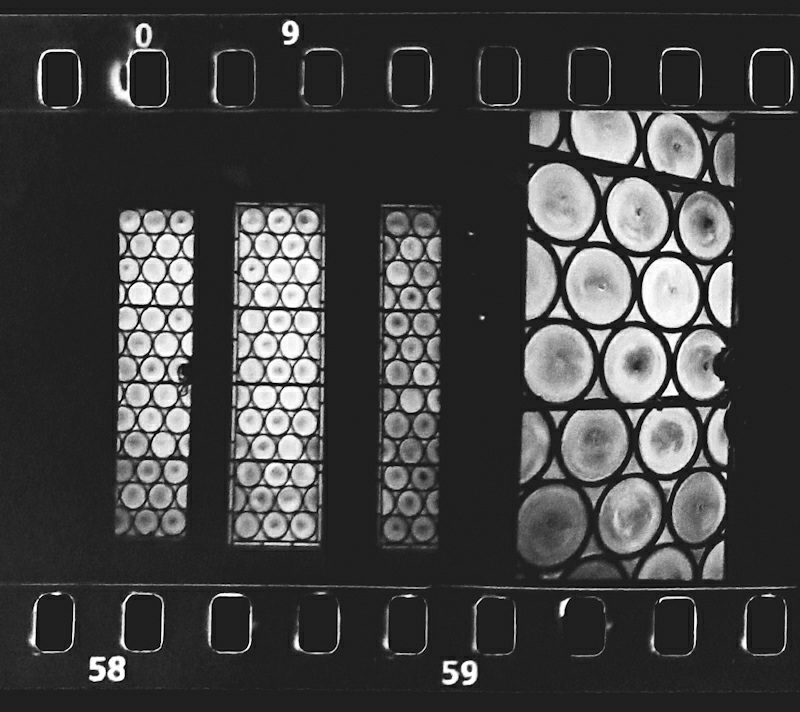 I am pleasantly surprised considering the limited settings. I'll have to wait to print a few frames in a couple of weeks time.
The camera did manage to tear the last couple of frames on its sprockets whilst winding on.