Every now and again I'll buy an album of film negatives if the content looks of interest. From the small jpegs of these negatives on Ebay I could see they were early film negatives of somewhere in the Mediterranean. At first glance I thought maybe Greece. They've now been digitised and I can see they are in fact taken in various parts of Italy. Rome, Pompeii and Mount Vesuvius feature in most frames.
As for date I am unsure between 1890 and 1910 at a guess. I can't be sure of the film base. There is curvature to all and some have some base damage/deterioration. Maybe dating can be judged by dress and local architecture. They measure 3×4 inches, and seem to be cut sheet film from a larger roll. No edge markings.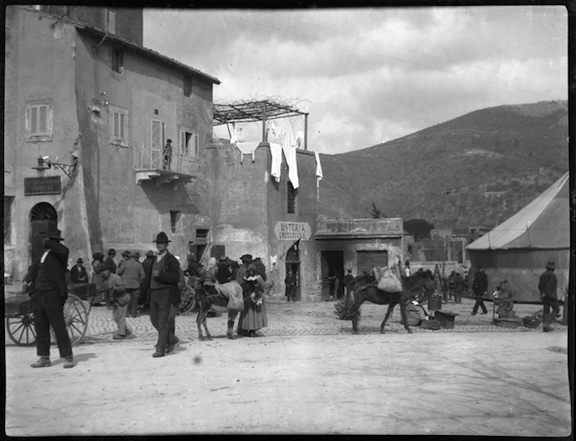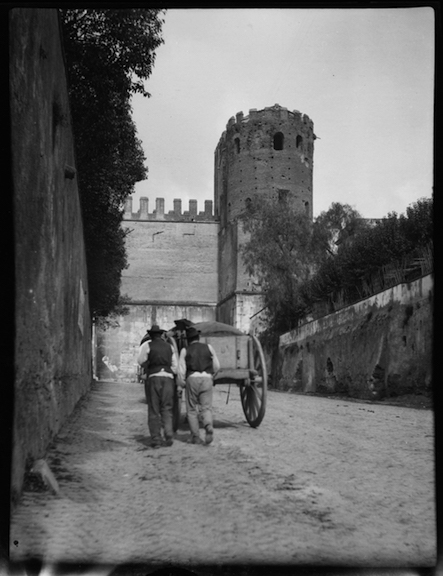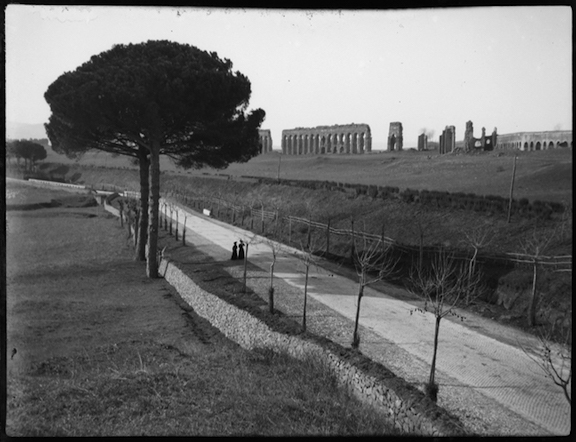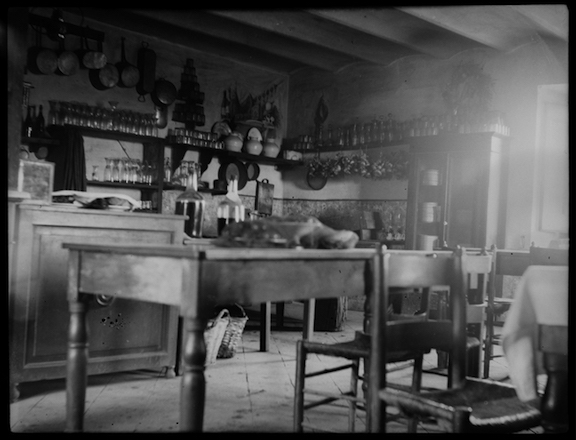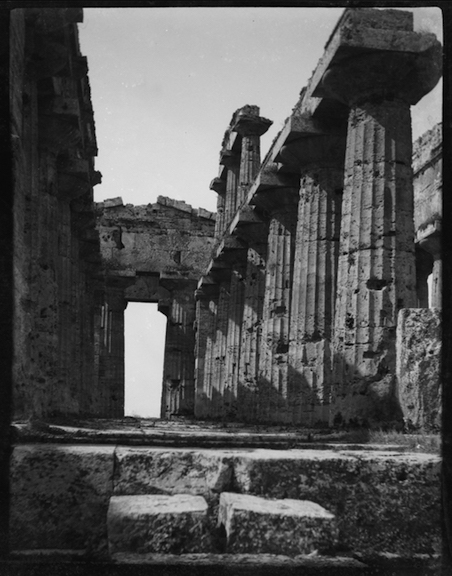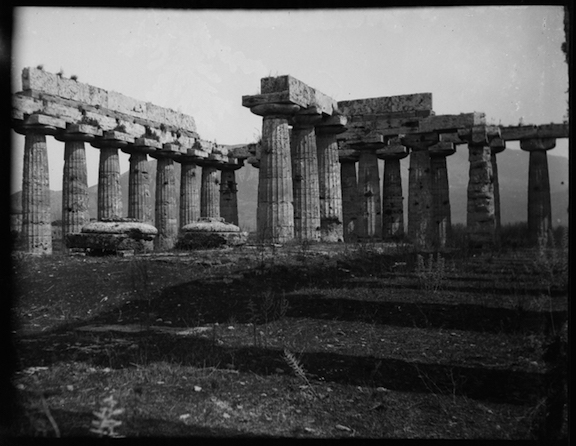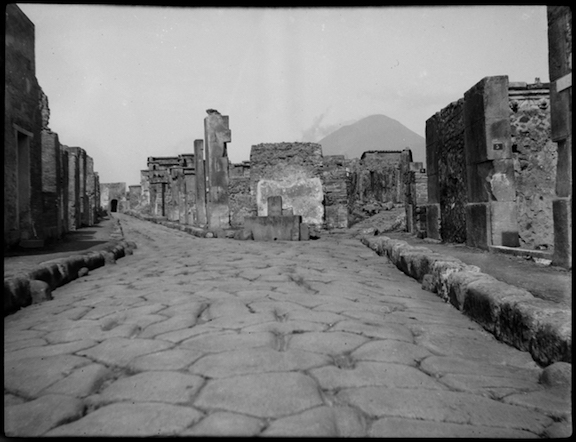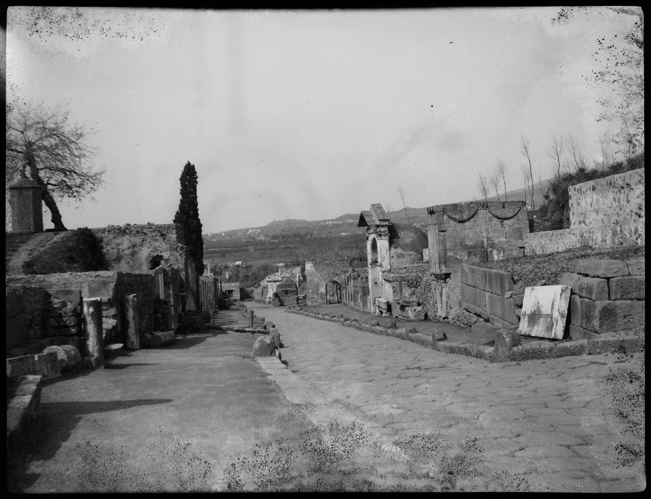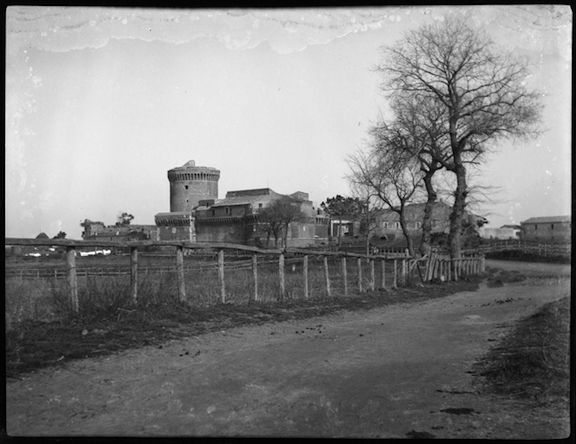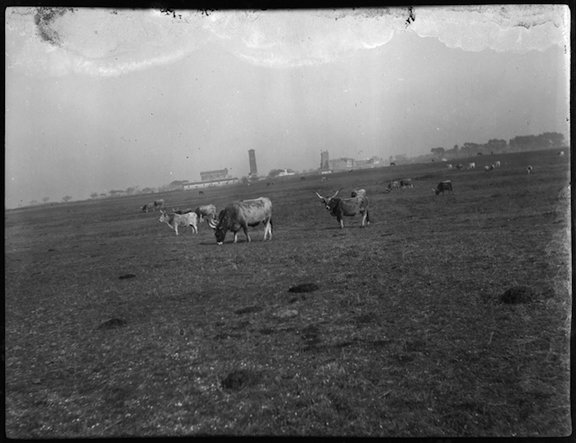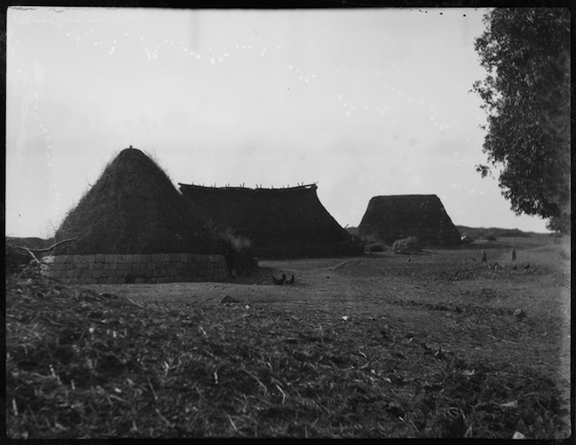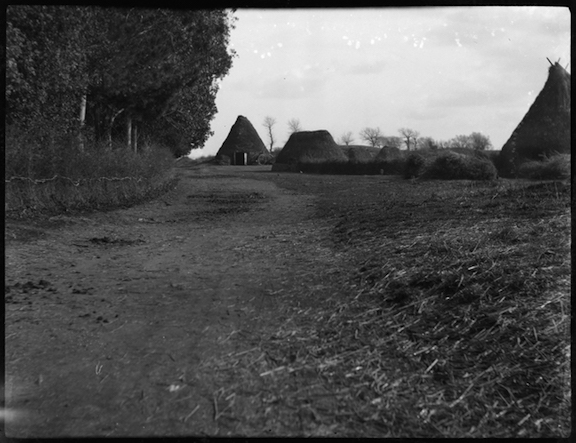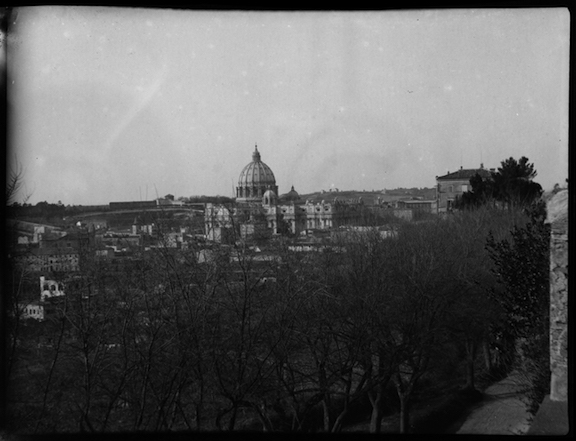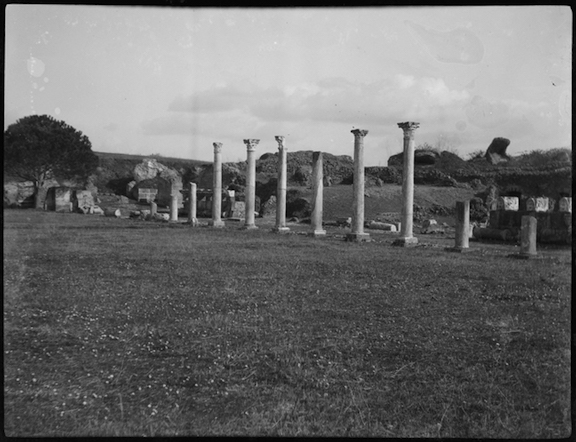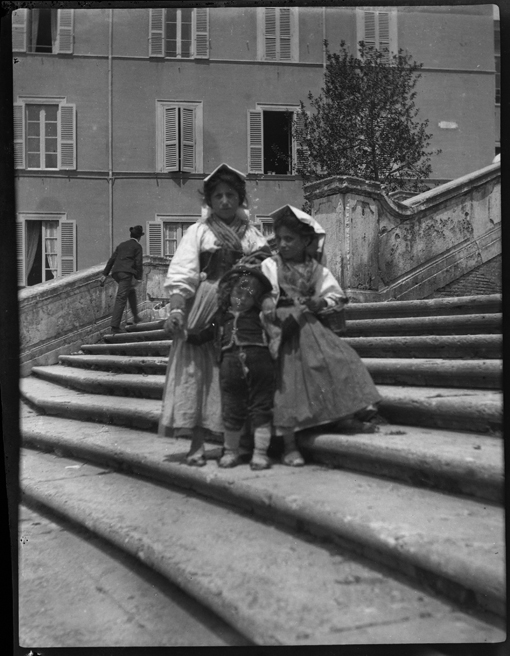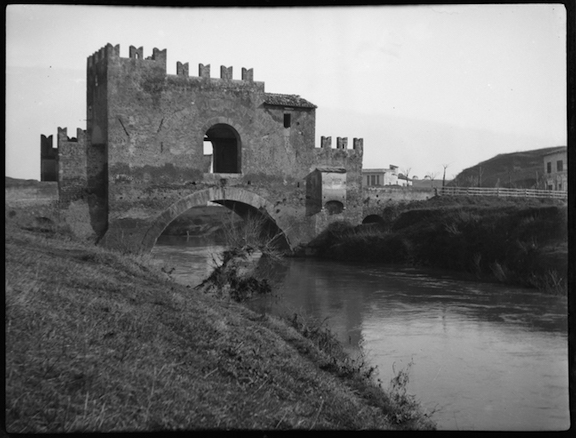 It's the Ponte Nomentano, Rome. It still stands…just.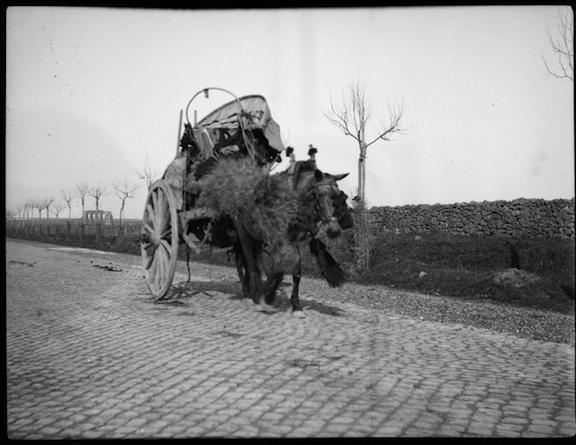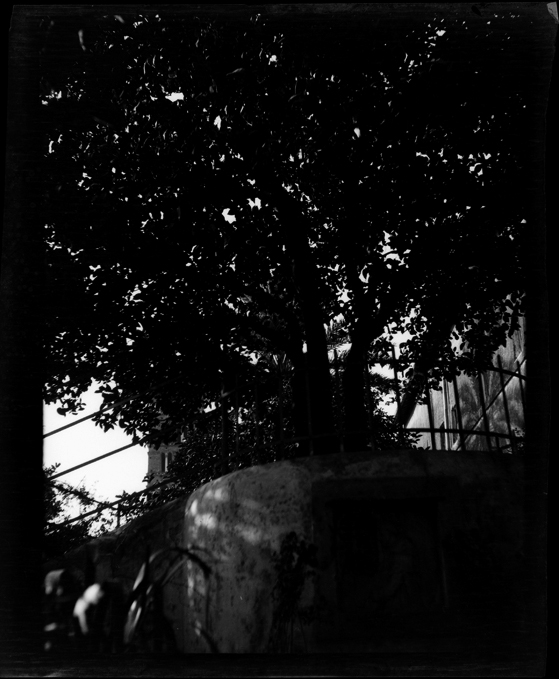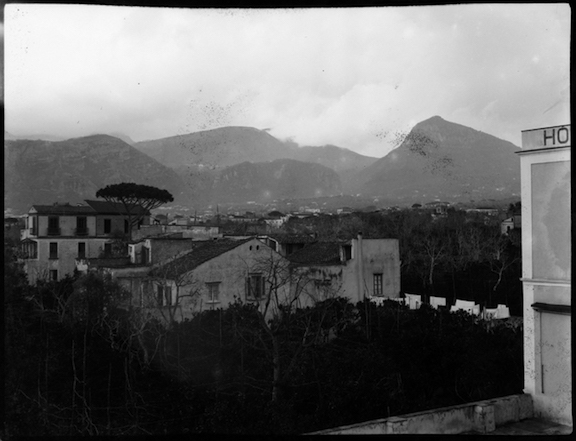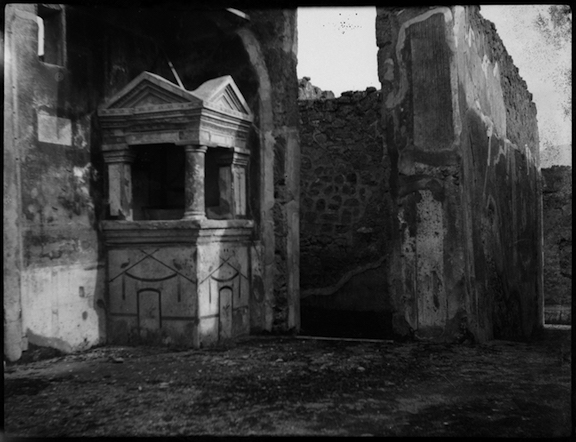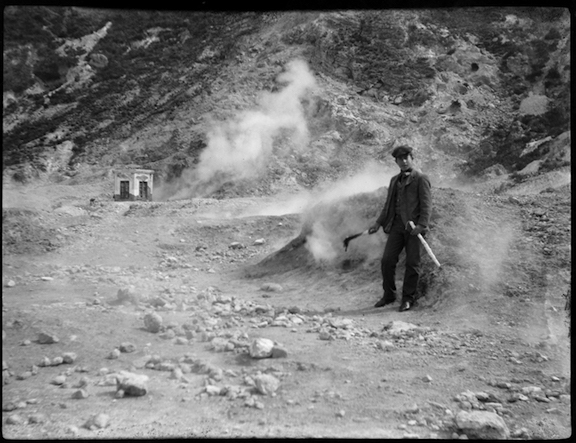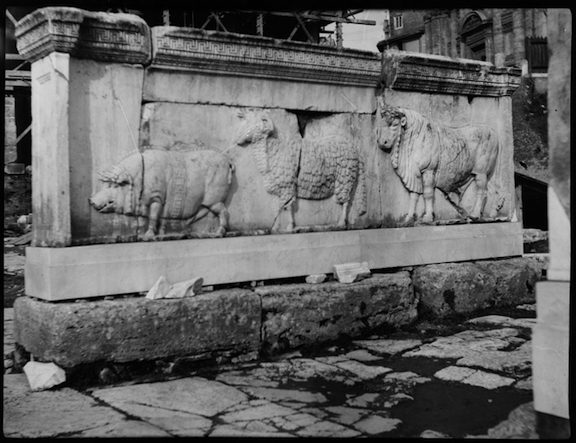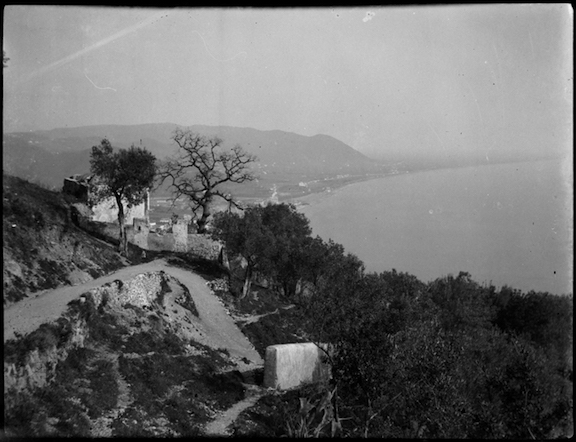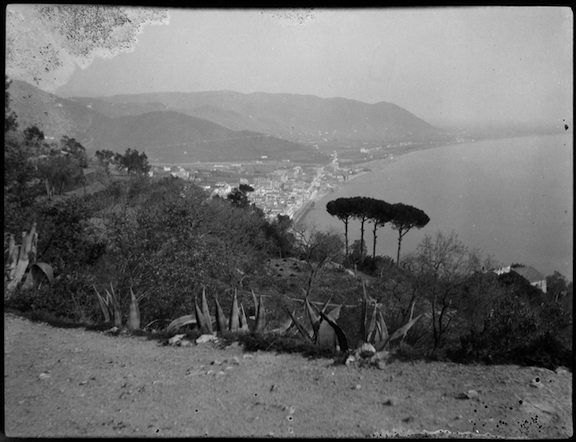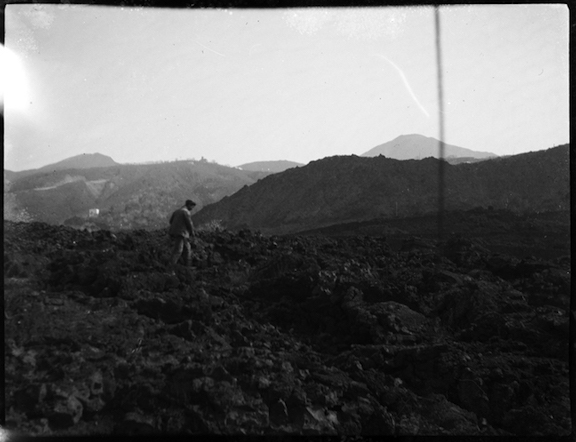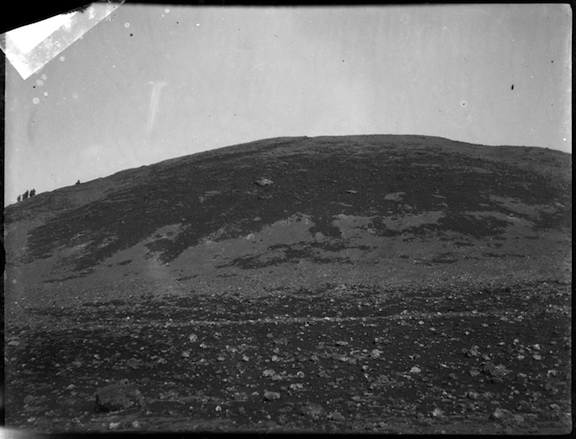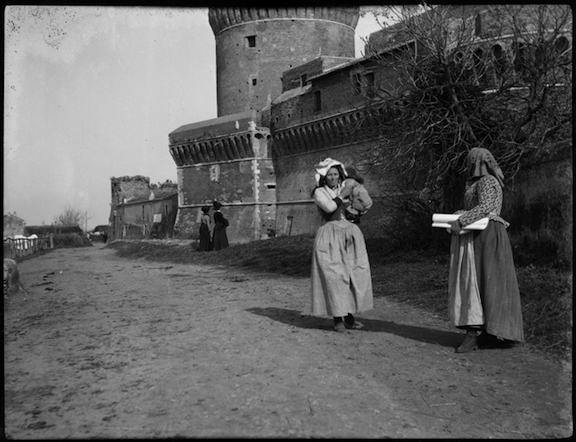 If anyone has any details on the content of any of the negatives please do get in touch. Thank you.