Following on from my tests with small tintypes I purchased this small gem tintype in a mount about the size of a CDV.
This one measures around 25mm by 35mm so a little longer than the ones I've got planned at 25mm square.
If I can get some success with a decent small plate I think I can put them to use in some jewellery settings.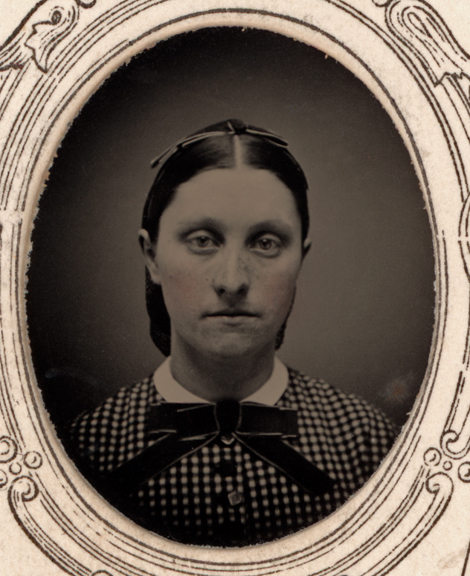 A gem tintype is a very small tintype about the size of a postage stamp, or anywhere from 1/2 inch to 1 1/4 inches. A gem tintype, or "gem", was made by using a multiplying cameras. These had several lenses on the front standard. Instead of producing a single image, multiple exposures of the same image were made onto a full sheet via each lens. Once exposed, the sheet would be cut into single images thus producing several gems.
Gems were the most prolifically produced form of photograph in the 1860s in the USA. As can be seen from this example, produced within 10 minutes, they were also inexpensive and often mounted into ornate card sleeves (Carte de Visite size) and jewellery. Although mass produced and cheap at the time it is interesting to see that the photographer/artist still took the time to hand tint such small plates.
And heres another…..