I first saw this lovely half plate, full cased tinted ambrotype as part of a job lot at an auction house. I didn't place a bid at the time way back in October.
Six months later and I see it by its lonesome on Ebay as a Buy it now or make an offer. So make an offer I did.
It was a bit of a risk as although there was damage, one doesn't know how the present seller handles photographic material. They may have been a little heavy handed and lost some of that flaking black varnish and emulsion.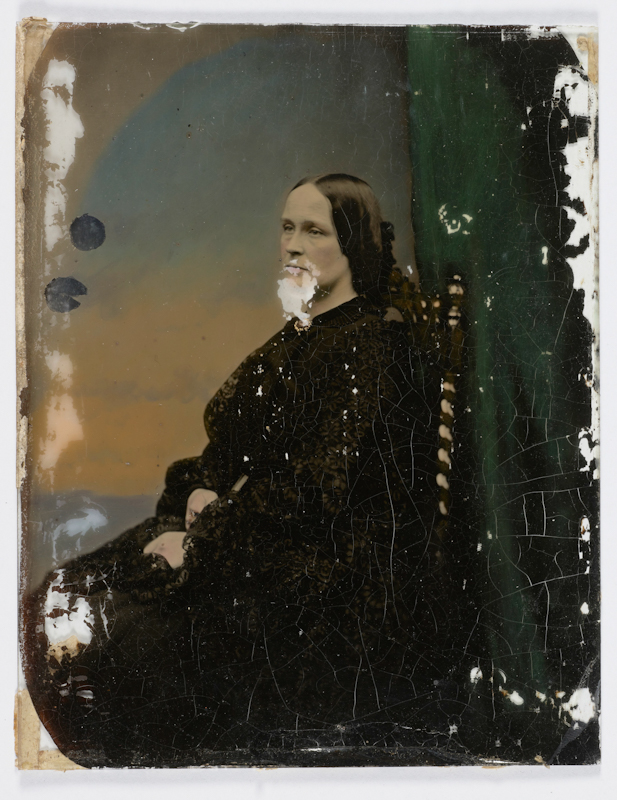 Not knowing which side of the plate the black varnish had been applied to. There was a risk of a great big gaping hole where her chin should be…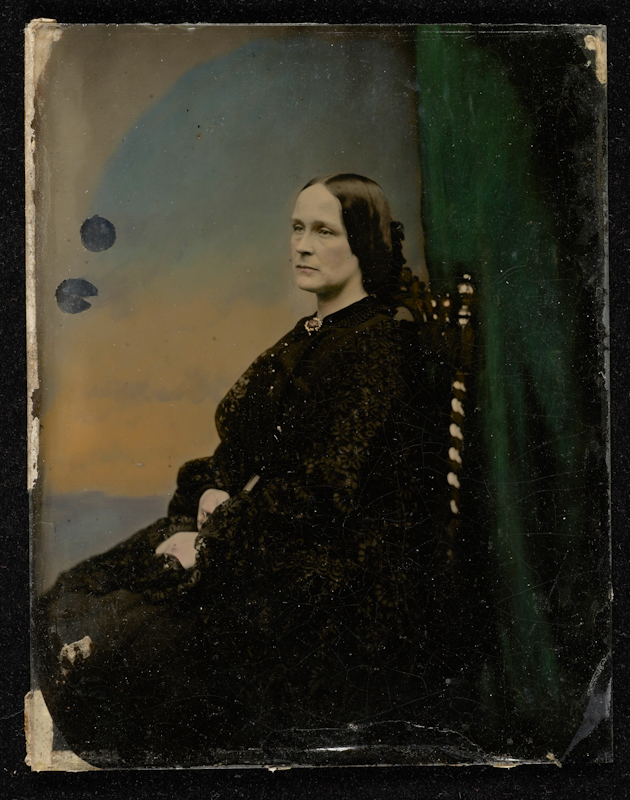 Luckily its all intact if a little worse for wear and fragile. A little care and attention and it'll be safe for a good while longer.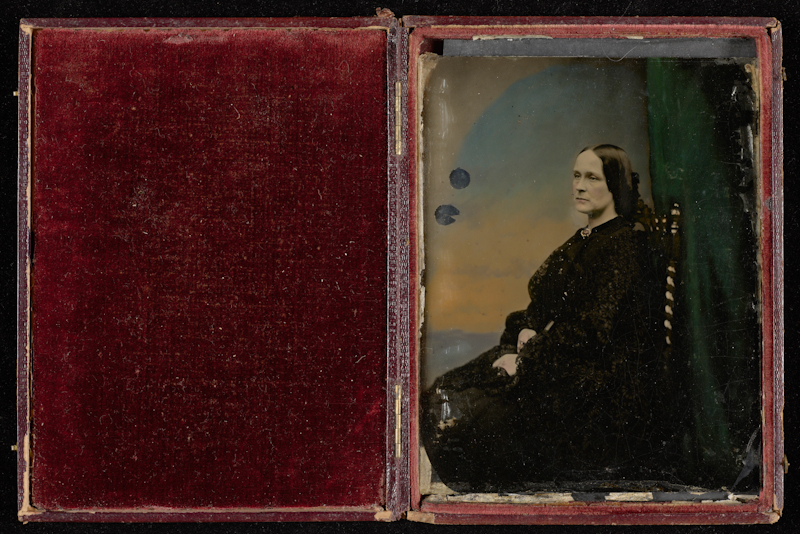 I'm not sure if its in its original case as there's no window mount or inner frame. It does have an embossed makers mark by J. Douglas of Glasgow. 1857 to 1875. Probably pre 1866 as the company becomes Douglas & Son after that.
Info from www.edinphoto.org.uk