This is a bit of a weird one, and I was surprised how cheap it was, so I took a gamble on there not being much wrong with it…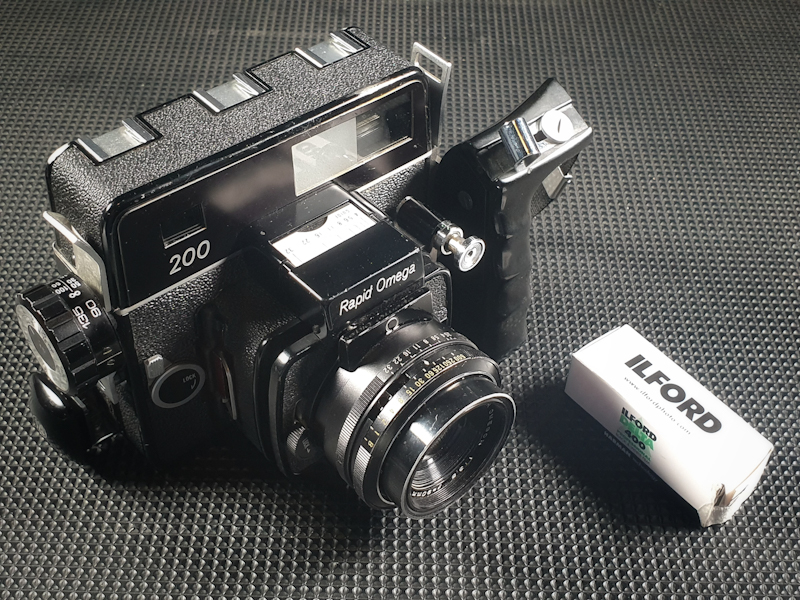 This is a Koni Omega 200 Rapid 6×7 120 film camera. Produced in the 1970s and it must weigh near to 2 Kg. Its cumbersome but feels comfortable in hand. It strangely has a left handed shutter release. It came with the standard interchangeable 90mm f3.5 lens. All seems to be in working condition but could do with a good clean. I've blown the dust off and I'll put a roll through before I do anything else.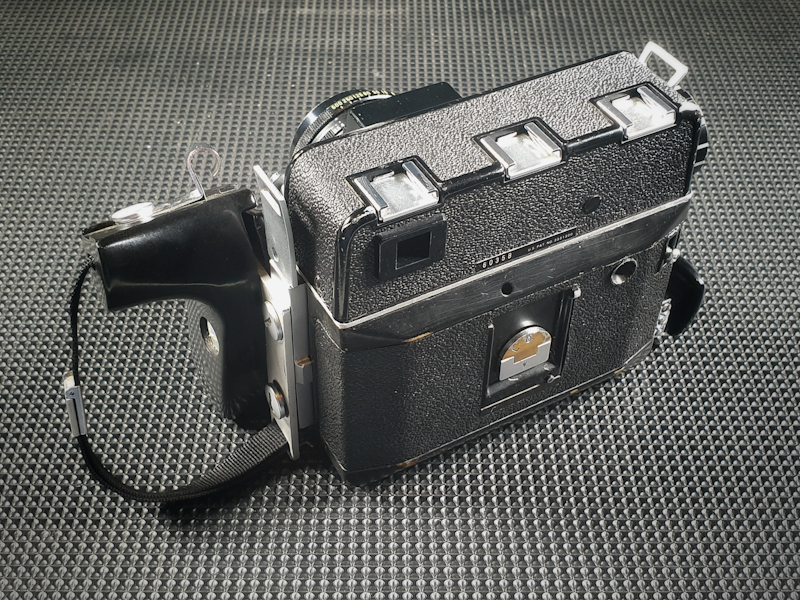 Three accessory hot shoes might be a bit of over kill. Its a coupled rangefinder which looks nice and bright and adjusts automatically for distance/focus which is achieved via the big knob on the camera body right hand side. Thankfully it comes with its hand strap but there are further strap attachment lugs if need be.
A sum of its parts. Its strangely simple and over complicated at the same time. This one has the 120 film back which is straightforward to load (once I'd read the manual) Thank you Butkus as always.
Cocking the shutter and advancing the film is achieved by a ratchet pull out and in mechanism on the back of the film holder. I've never seen that before. And has a strangely positive action when doing so. Made me smile anyway. There's also a dark slide in place that needs to be removed prior to shooting. Now loaded with Ilford Delta 400. Now, if only I had a darkroom to process and print in…