We had a trip down to Oswestry on Sunday to take a look at what was on offer at the antiques fair at the showground. Not a bad turnout with three large buildings and number of outdoor stall holders.
One of the very first stalls had this daguerreotype for sale at a bargain price just described on the tag as an "old Victorian photograph". I snapped it up pretty quickly at the price offered. I love the subtle hand tinting to cheeks and clothing.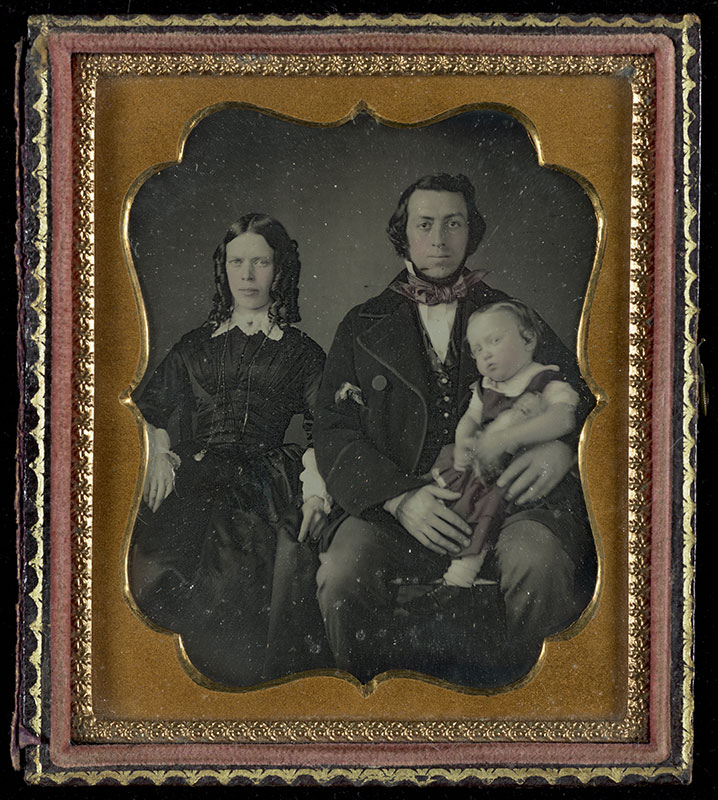 There were lots of bits and pieces that were very tempting, including a huge oak framed over-mantle mirror, which we did look at a couple of times and decided against it. Maybe regretting it.
My other purchase was this amazing tinted "half plate" ambrotype on a pale purple glass substrate, which is unusual.
It's also by the Freeman Brothers of Sydney, Australia. How it ended up in the middle of Wales I have no idea?
There are more images and lots of info over on Museum of Applied Arts and Sciences, News South Wales. And blog post by Geoff Barker in 2011.
Any ideas what he has in his hands apart form his gloves? Some sort of hat? I can't make it out, very odd.