I treated myself to a very reasonably priced Fuji GS645S rangefinder camera. I sold mine over twenty years ago and always regretted it.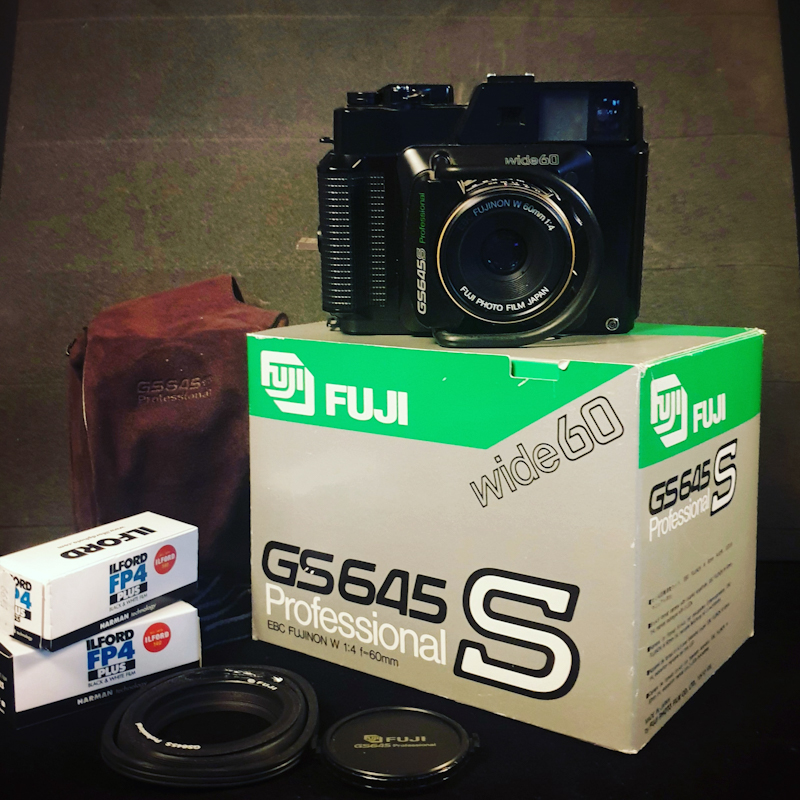 When this arrived yesterday, in its original box with all its accessories and two rolls of "in date" film, I thought surely there must be something wrong with it. The eternal cynic that I am.
Today I put a roll of Fomapan 400 through it just to check. A quick stroll through a wet, windy and cold Manchester City centre was probably not a good idea now I think about it.

Developed in old recipe Kodak HC110 (mix B) for seven minutes and the negs don't look too bad, apart from the occasional dodgy exposure as I thought I knew better.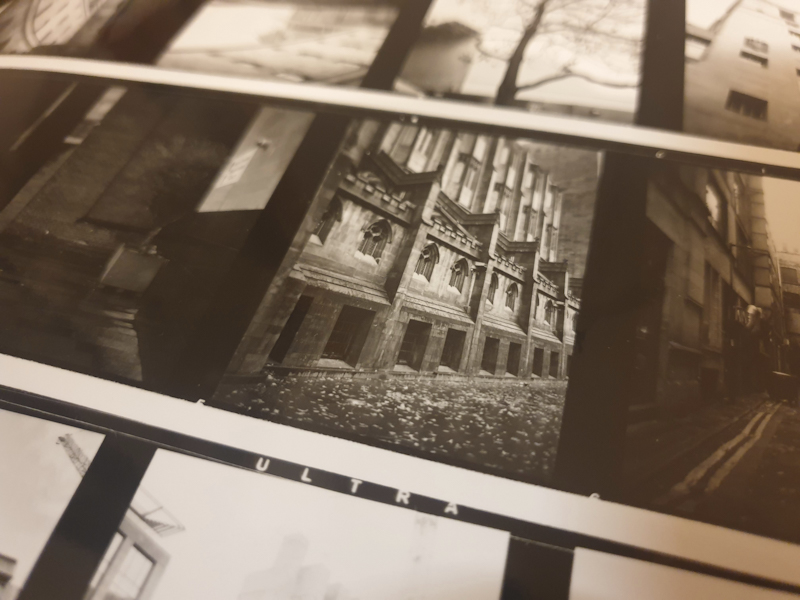 Nothing too exciting as they were mostly quick grab shots on my walk from train station to the tram stop. Although the light on the John Rylands Library was particularly striking.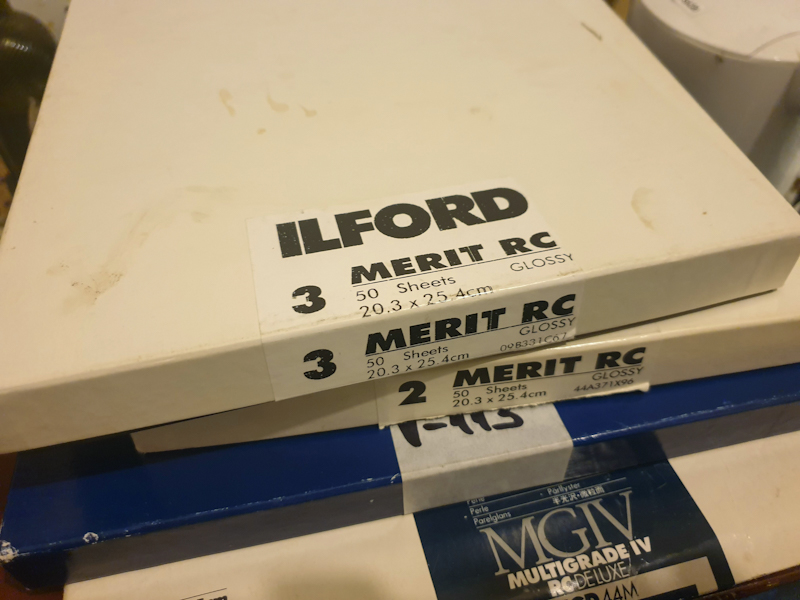 Printed on Ilford Merit RC Grade 3 paper.
One thing I'd forgotten about this camera is the tiny rangefinder focus patch. My eyesight is not as good as it was twenty years ago. I think I'll find a diopter for the viewfinder, the Nikon FM series of add ons fit directly to these cameras if I remember correctly.
So long story short. I'm very happy with it. Lightweight with a sharp lens and you can just about squeeze 16 frames onto a roll.
I think I'll keep it.