I eventually unpacked the van at the studio after last weekend. Chems filtered and stored. Studio is going to need a really good clean and a lick of paint this Autumn.
I had a look at the 12×15 wet plate collodion negatives, I'm still lacking density for salt and albumen printing. Theres a plate with greater density but it does suffer from some pin prick holes.
To be fair the temperature last weekend was a challenge for development.
These are some single coat Van Dyke Brown prints on some generic fine art paper. Two drops of tween and 25 drops of sensitiser, foam brush coated.
3 minute exposure in the UV unit.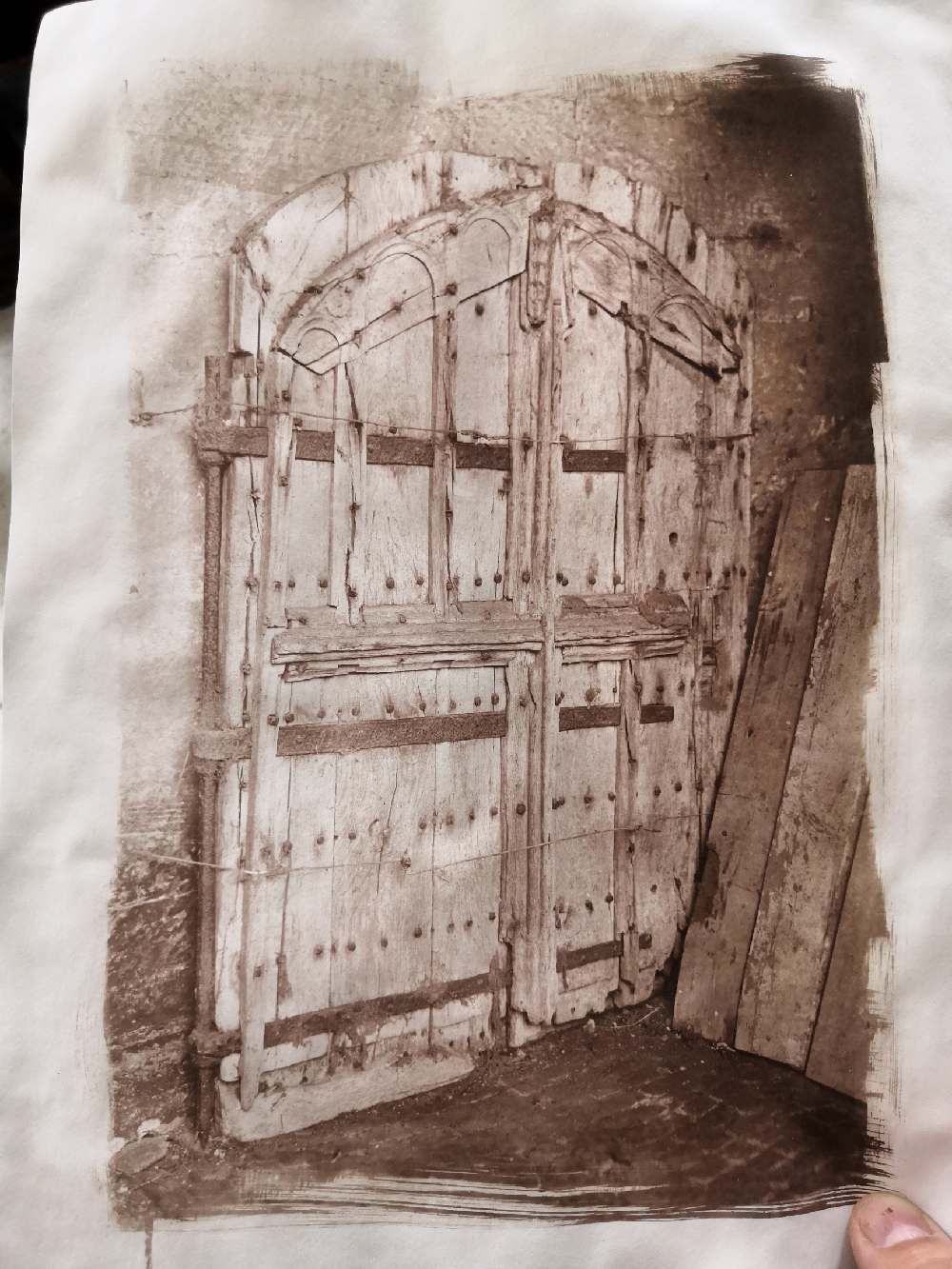 6 minute exposure in the UV unit.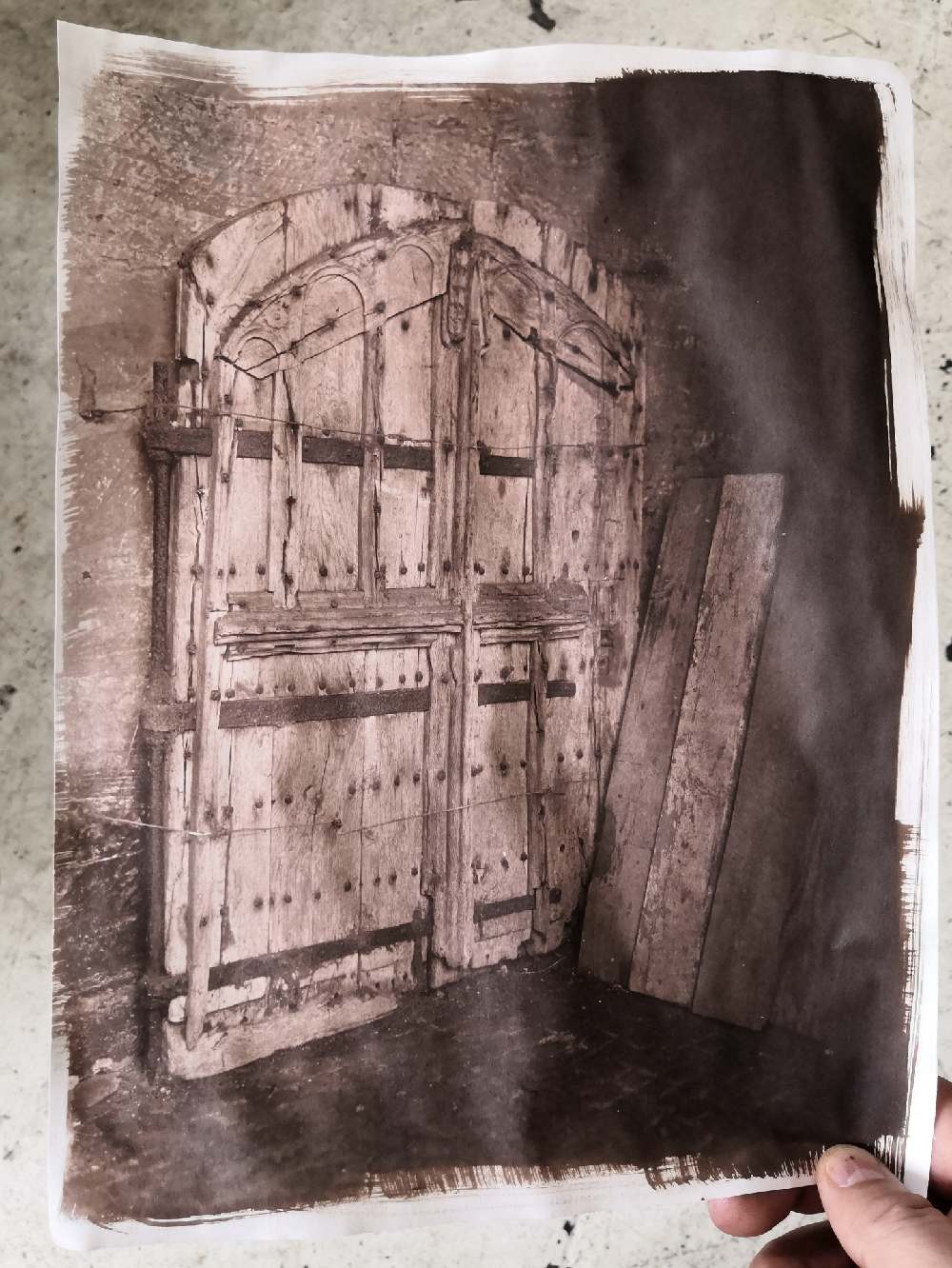 Detail from 6 minute print. These are just mobile phone pics but the detail is surprising considering the paper.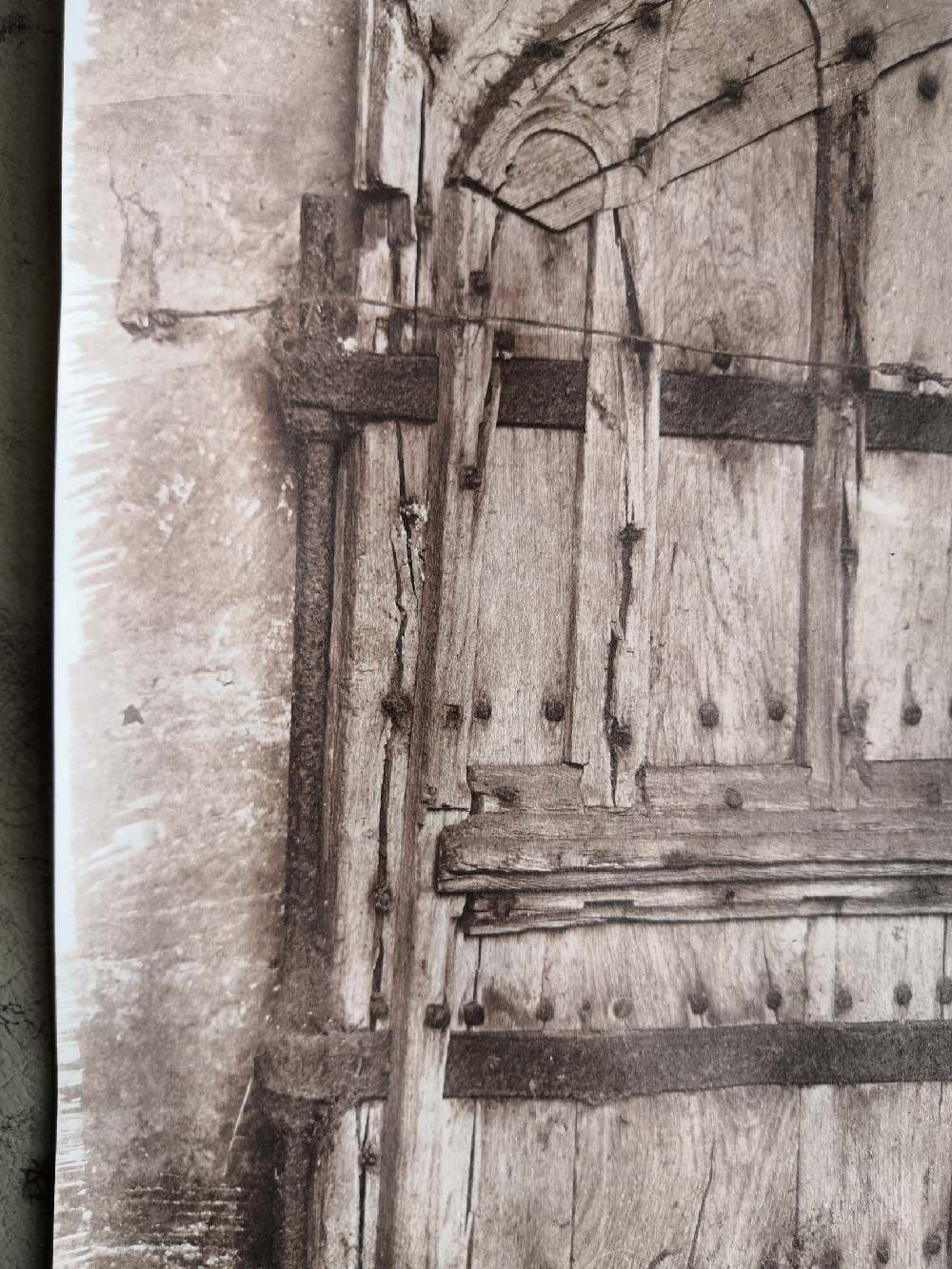 My intent was more for printing these in Bromoil when I get a chance later in the week.