This is the main body of a swivel mourning brooch. I bought it for the ambrotype not realising what it actually was. I checked online to find an intact one and they have ornate locks of hair in the reverse panel. This one doesn't and the reverse glass is cracked. A shame but as I really bought it for the ambrotype I'm happy with it, especially when I saw what price fully intact ones go for…
The cracked rear glass, no hair left inside, which is a shame.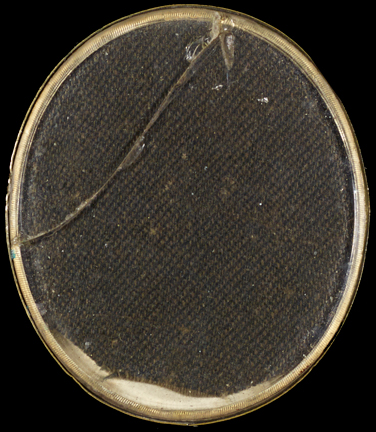 Here you can see where it would have been attached top and bottom to a pin enabling it to rotate within its mount.