Last weekend Colin came to the studio for a wet plate tutorial.

His first wet plate attempts, on location at Llanthony Priory, might have left him a little flummoxed.

I hope he's a little happier now. He should be. He made some lovely plates once he'd gotten over some developer pour issues.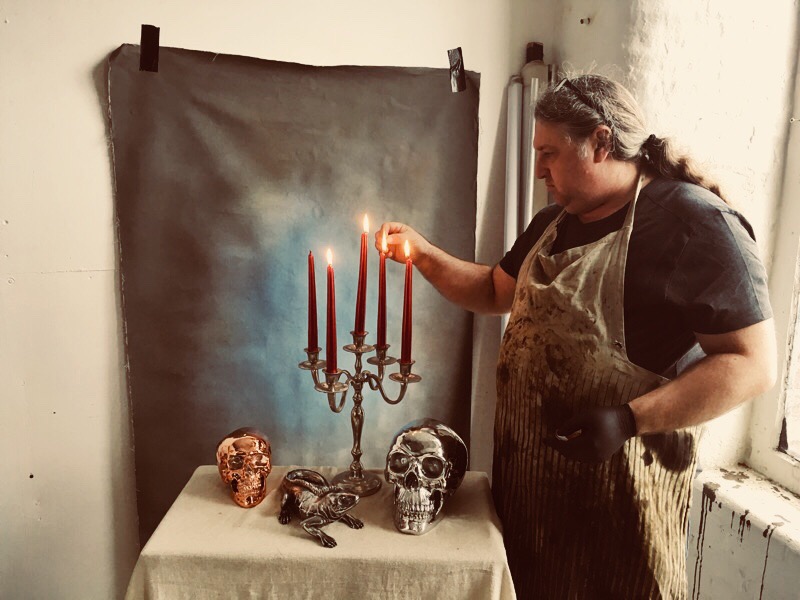 It was also an opportunity to use some Lea Landscape No. 7 from Wetplatesupplies, Kevin had kindly sent me a bottle. I'd used Kevin's chems when he first started producing a few years ago, but I had limited success, but I can now say I'm well impressed with this collodion. I'll be buying from him again in future.
And just to say there's nowt wrong with my current MAMUTphoto collodion, it's just the shipping costs can be a bit prohibitive.
Colin also took away with him my project Hunter Penrose, a studio camera stand and a 5×7 Camera. That's made so much difference in the studio space as it was getting a little cramped. I still need to off load some cameras so if anyone needs anything just drop me a line.

Good luck Colin on your next solo wet plate shoot…. practice practice practice.
And thank you for the candelabra, it really does photograph well in wet plate.