We recently had a week away in the sunshine in Portugal.
I decided to take along some cyanotype chems as its one of the easiest photographic processes to do with minimum hassle.
The chems (a&b recipe) mixed okay and seemed to be working well on this cheap drawing paper.
I hadn't taken a contact printing frame so bought an A4 clip frame from the local €1 shop. And test exposures were around 20 minutes in the early morning/late afternoon sun..
We used various plants from around the garden.
I'm far too impatient to wait for cyanotypes to darken over time, and couldn't take Hyrdogen Peroxide on the flight so I asked via Facebook for an alternative. Sandra Marques kindly informed me that it is called Agua Oxigeneda in Portuguese and that it could be purchased at most chemists. Good to know. Thank you Sandra.
I was amazed how much darken the blue was compared to cyanotypes I have made in the UK. Maybe its the sunshine, maybe the water?
Although I couldn't resist giving one a quick tone in some instant coffee.
Almond blossom…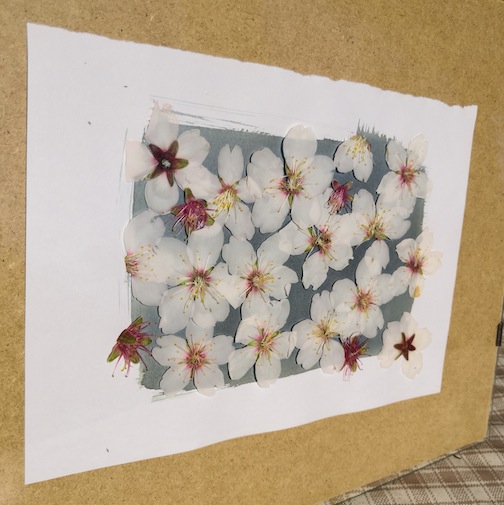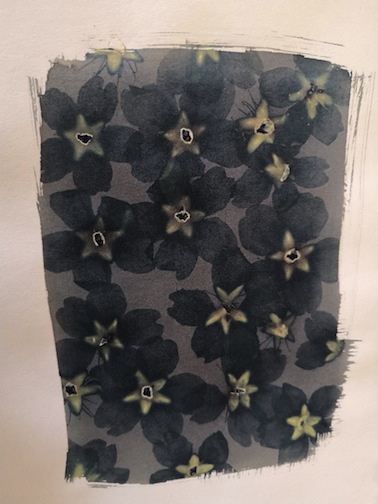 I'm not sure what this tree was but it had fern like properties.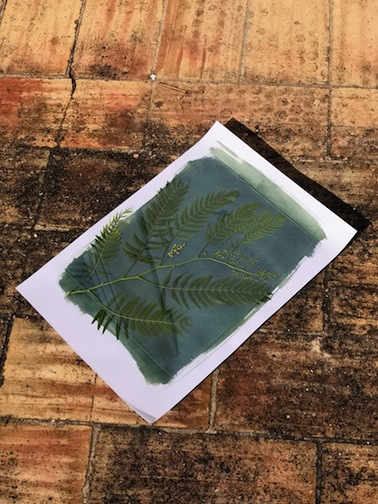 Steph was concentrating on objects from the house.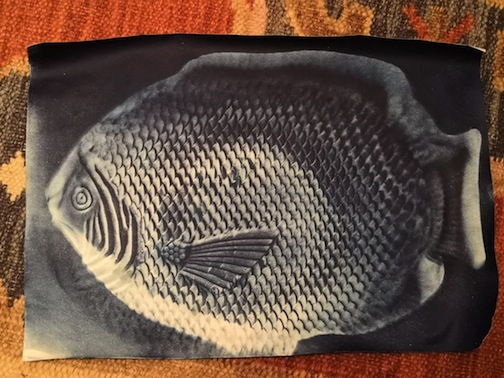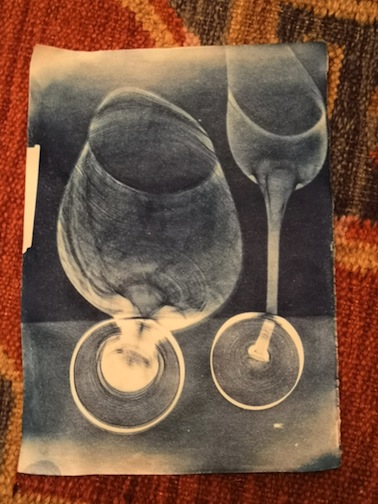 These aren't grapes but left over tomato stalks from lunch and some glass marbles.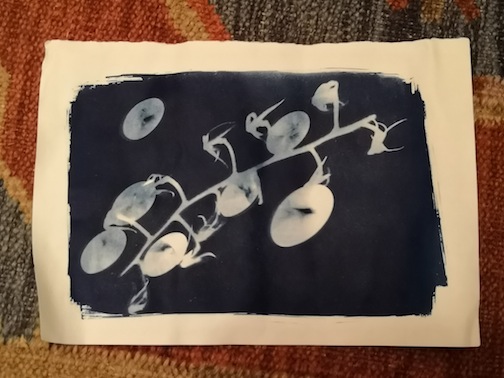 We also reused some of the lunchtime goats cheesecloth. Maybe we should have washed it first, it was pretty stinky.
A few days later we realised they had an uncanny resemblance to the curtains in the larder.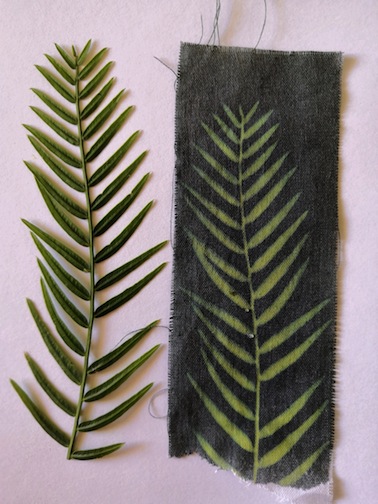 I think these were called Gerbera?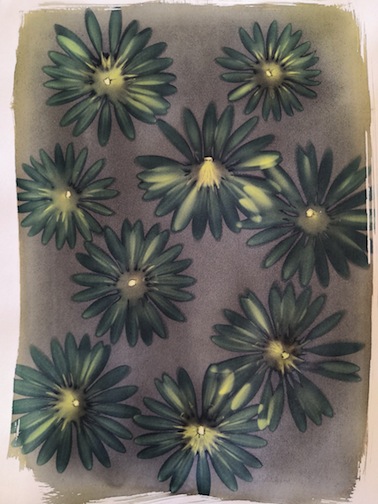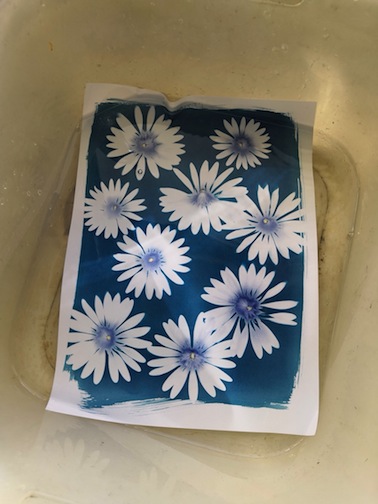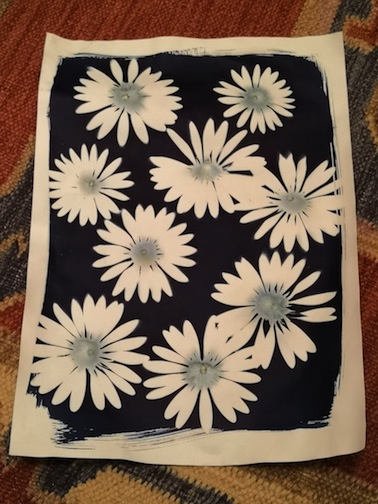 It wasn't all cyanotypes, we did manage to break it up a little with visits to Faro, Tavira and Lagos.
And we did eventually have to come home to the UK. Roll on the summer.