Great news. The last few years having been cancelled due to Covid, this years European Collodion Weekend has been confirmed.
18th – 21st of May in Luxembourg.
A weekend gathering of International wet plate collodion photograpers. I've registered my place and I'll hopefully see some of you there. It's been far too long.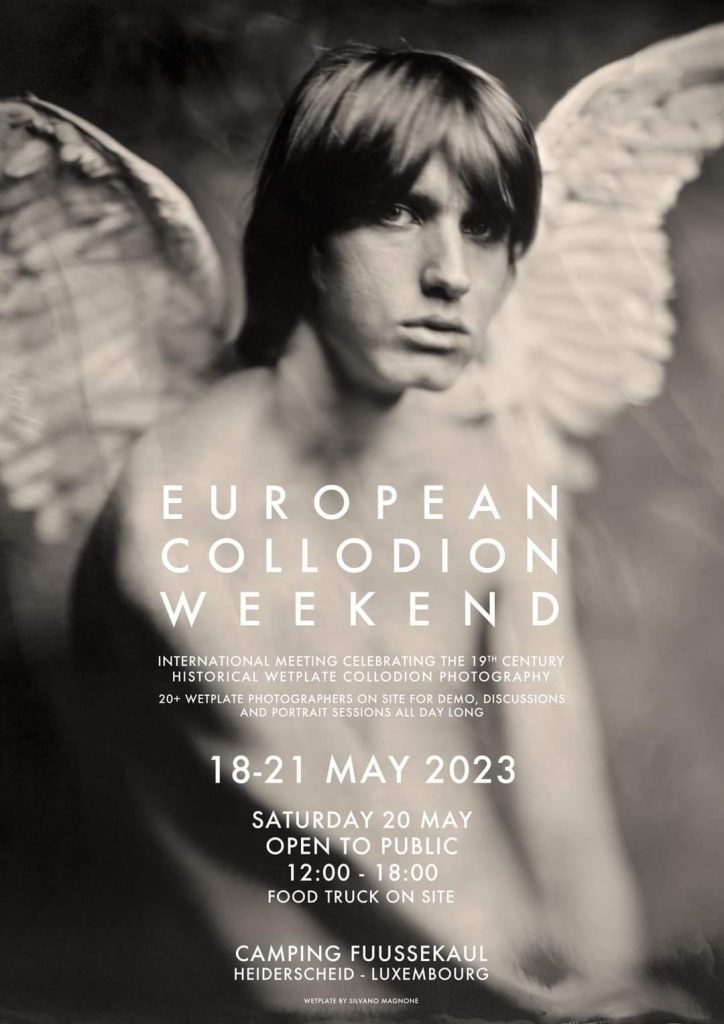 Image courtesy of Silvano Magnone (Belgium)
Thanks to Severine Peiffer for all the arrangements.