Well thats it, after 12 years years of having a studio/darkroom space in Manchester, I have just handed my keys back to the building management company.
It's been a great space but it's time to move on, and I appreciate that the city is growing and the space will easily be rented out at its new monthly rent of £650!!! Considering I was paying about £240.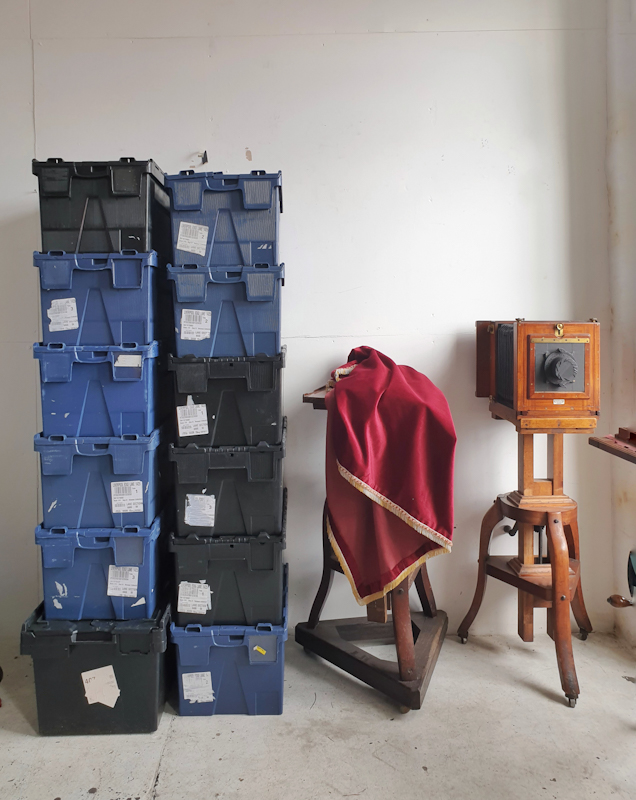 Over the past few months I've slowly packed away all my gear into dozens of heavy duty storage crates. After four trips with an XL Transit van its all now in storage.
Cleanish and ready for the next occupant. At least it's in a better state than when I first moved in.
There's been many a wet plate collodion workshop and social gathering over the years. I hope I've been of assistance to some and thanks to others that have helped my along my own photographic way.
Well I said storage, more like the Mother in Laws garage… there was plenty of space up in the rafters.
And this is Spinners Mill in Leigh. A double cotton spinning mill now under the care of a charity with the aim of supporting local business and creatives with affordable spaces. The 5th floor is about to start redevelopment and I have my name down for a 900 ish square foot new studio space, hopefully available in Spring, thats unless something else becomes available there in the meantime. So fingers crossed, as its an amazing place with a thriving and enthusiastic artist community. Oh and a great cafe. The Millage Canteen, well worth a visit for the breakfast alone.