I bought this Gandolfi tripod of Feepay as I'd sold my last vintage wooden tripod and regretted it. This one is much more sturdy and looks like it will hold my larger cameras easily.
This was covered in the standard awful black paint of the time.
After several hours with various brands of paintstripper I was getting nowhere fast.
The electric sander proved more than adequate……
A few coats of beeswax and a quick scrub with wire wool and its back together. I'm not one for making my kit look new, if you replace one screw with a shiny brass one you may as well go the whole hog and make everything shiny. I prefer the lived in look.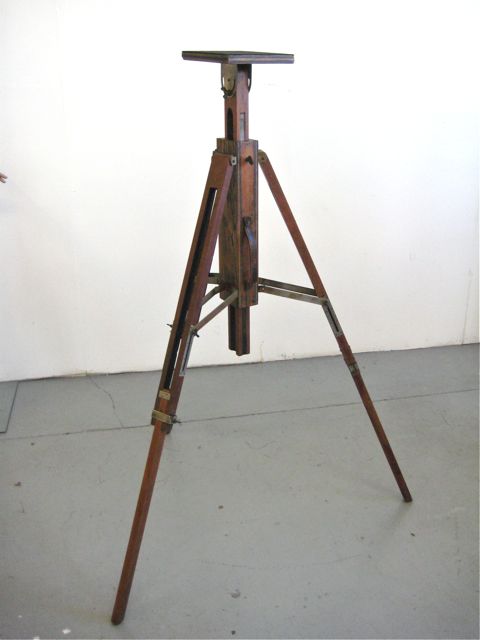 Now have to finish the wooden suitcase darkroom ready for the Manchester Histories Festival event on the 3rd.