This hand coloured Opalotype arrived in the post a few weeks ago, sadly it cracked during delivery, luckily it was paper backed and it kept it from falling to pieces. The cracks run left to right and split half way across the main image.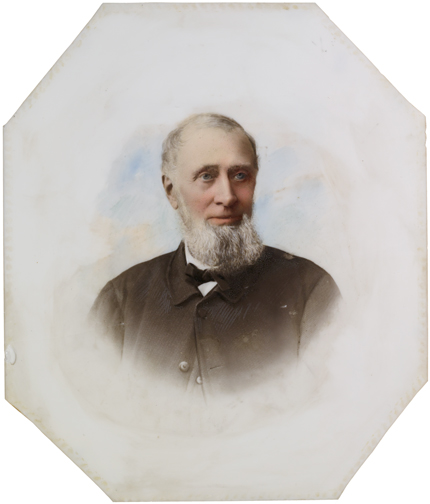 On the reverse it says…
"Grandfather Kissack – My Mothers Grandfather – on her Fathers side of the family. Sheila Kitto. My Mother – Dorothy (nee Kissack) Kitto."
I did put it back up for sale for 99p due to the crack but nobody wanted it. I'm glad as I'm now keeping it.