A lovely photo album of L. Lanes, Summer Holiday to the Norfolk Broads…
This slideshow requires JavaScript.
Early tourists at St Benets Abbey…. note the little field camera.
Yarmouth Yacht Station
Cut? from St Clares
Beckenham Ferry
St. Benets Abbey
St Benets Abbey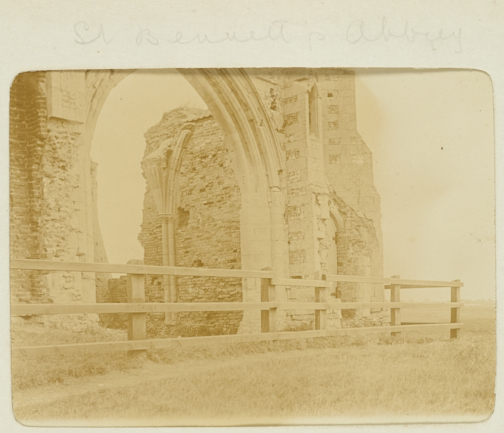 Would like to know where this is?
Anyone recognise anything else, please let me know.