This is the box of Stereo 45×107 mm glass negatives I mentioned in a previous post, bought at an antiques fair in Wetherby, West Yorkshire.
Verascope, Polyscope and the Stereolette are all mentioned in the accompanying list, whether this is the camera used or more likely the plate manufacturer, I do not know.
A quick look though the contents shows there's little chance that they remain in order as recorded in the list.
Only 35 exposed negs in the box but the list goes to 51?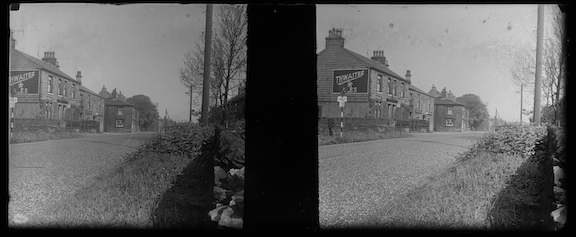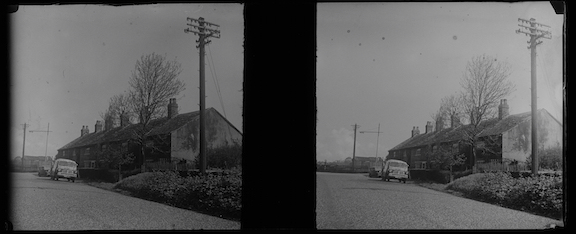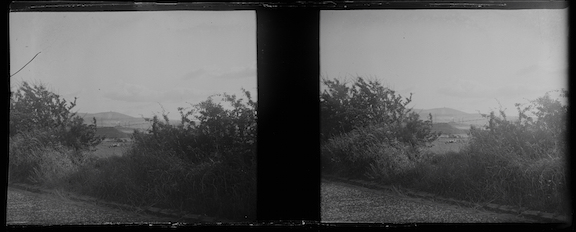 We've narrowed down the location to this area of Blackburn. Greatly changed from when these negatives were made I'm sure.
Northgate area can be seen in the City scene plates. And The Blackamoor Inn still exists, seen in some of the other plates. In the list one of the views is said to be "from out cottage window", that row of cottages can still be seen in Google Streetview opposite the Inn. I'm sure someone with local knowledge could identify most of the other spots especially using the list to help. If you can help, please let me know, would be great to find out who might have taken these negatives, especially if they lived in one of those cottages. And I'm sure theres someone who will be able to identify vehicles and dates from the Reg plates.
Here's some crops/edits…