I had emailed Joni to see if she was in NY city whilst I was there as she lives in Brooklyn. Unfortunately she was out at the Hamptons and we wouldn't have time to meet up. She did however remind me that some of her Surfland plates were on show at RWFA on West 25th Street. Not far from one end of the High Line walk.
I'm very keen to see other wet plate photographers work up close especially one so well regarded as Joni Sternbach.
If your in New York its well worth the visit to see these fantastic plates in real life and not just online.
Absolutely loved this print…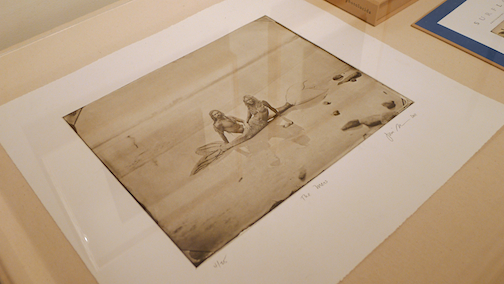 Visit their website for more info…
www.rickwesterfineart.com