I totally forgot to blog about my visit to the V&A Photography Centre back in October. That was a busy weekend with a workshop, several exhibition openings and a visit to the V&A.
I'm not going to go use this blog as a sounding post for wether the photographic collections should have been moved from one institute to another or wether funding for such is just a little London centric…
Whatever ones opinions one cannot help but be amazed at these photographic collections and the new space allocated to their viewing.
I'm just going to post up some general images and things that caught my eye.
Cameras galore.
This print caught my eye and I was surprised at the date when I looked a little closer. I had assumed with a casual glance 1930s? I was way out.
Henry Hering – Houses in Clerkenwell after the explosion Hand coloured albumen print. 1967.
Isabel Agnes Cowper – White Linen Jacket with Cord embroidery Albumen Print from Wet Collodion Negative. 1873
The V&As second official photographer, having taken over from her Brother after his death in 1868, she held the post for over 20 years. Great to see the huge glass negative on display with the print.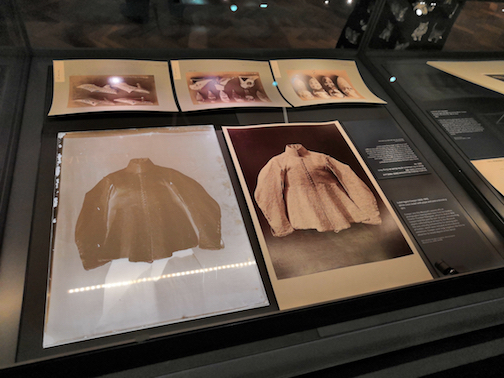 Reports of the Great Exhibition VolII 1852 Printed by Robert Bingham and Negatives by Claude Marie Ferrier
A four volume edition, an edition of 137, containing over 21000 photographs that had to be printed, trimmed and mounted individually into each volume, the largest photographic publishing task undertaken at that time.
There were prints and cased images everywhere.
William Henry Fox Talbot whole plate camera and tripod 1853, donated to the RPS by his Daughter in 1921.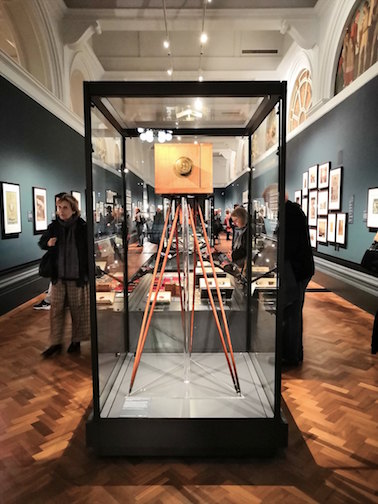 I really appreciated seeing this after my struggles with calotypes. I hadn't realised the size of the work having only seen reproduction in print.
My favourite case.
A notebook belonging to William Henry Fox Talbot 1849.
Henry Peach Robinson Little Red Riding Hood 1858
Luckily it was fairly quiet when I arrived but it soon filled up.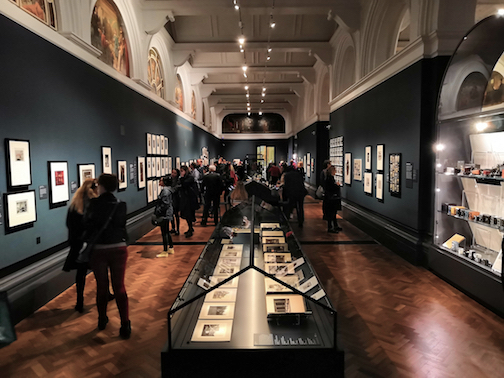 I liked how works were grouped together.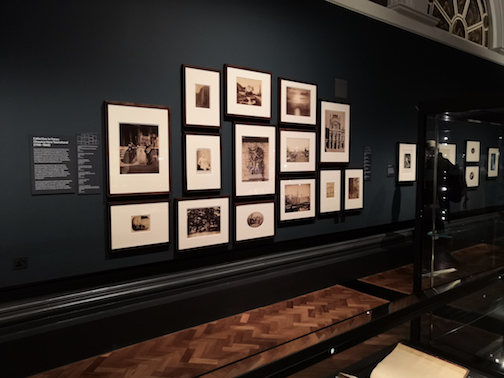 Henry Peach Robinsons work being slated in print… Well worth a read.
I had also booked myself on a talk by Junior Curator Rachael Chambers, Early colour photography, got to see close up some very early examples.
Some classics…
I wish I'd taken note of this particular process.
I also visited the Michael Hoppen Gallery as I'd not been before and I wanted to see a particular Daguerreotype work by Takashi Arai.
Unfortunately out of my budget.
We also had the opportunity to attend the opening of the Edward Burne Jones exhibition at Tate Britain, on until 24th February, so you still have time.
And I just had to search out any Frederick Hollyer works.
I really should blog these things sooner as I forgot a lot of the details.