On Sunday I gave a wet plate tutorial to photographer Brett Clarke. Lets just say I think he's hooked.
He shot a variety of tintypes/ambrotypes from 1/4 plate up to whole plate.
Using the Watson studio camera with his ever patient wife Lindsey.
Its "Go Big or Go Home" time.
The Hunter Penrose getting put to good use…
Some of Bretts whole plates… sorry about my poor digital images, hopefully Brett will send me some copies to replace these with.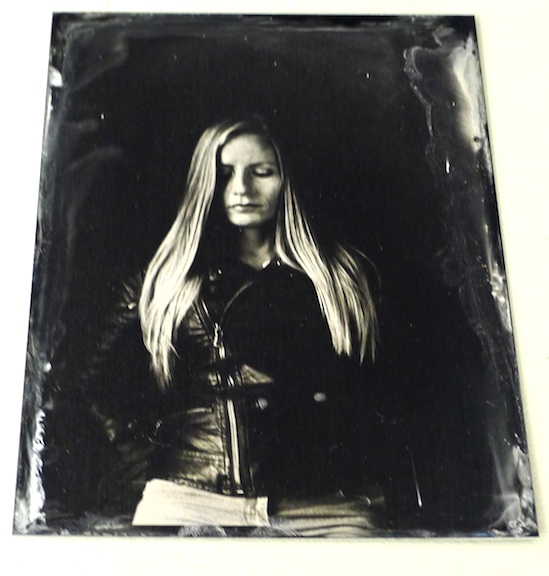 And the 12×15 inch plate from the Hunter Penrose camera, underexposed and over developed, that'll teach us for bouncing the lights…. I'd be interested to see how a scan of the plate comes out.
Its always refreshing to see this level of enthusiasm. Welcome to the addictive world of Wet Plate photography Brett, have fun.