It's taken a while but I have finally got hold of an affordable Kodak 4A. They tend to go for silly money for a decent one. I've been looking for a few years now and this was on eBay and no one else bid so I was dubious about it. Well I needn't have worried, it's in excellent condition.
Hers a Kodak VPK, 3, 3A and the 4A!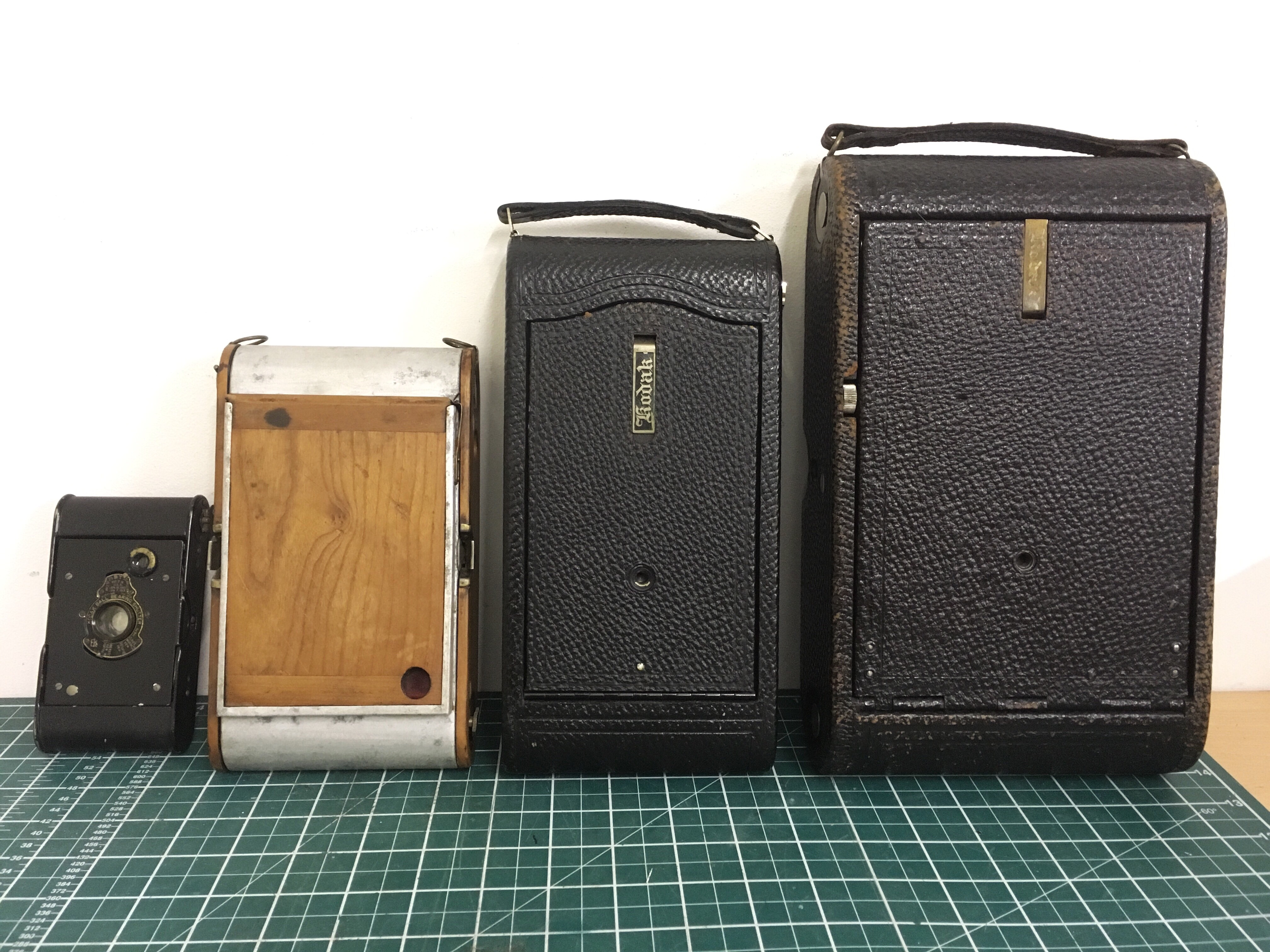 With the Kodak Vest Pocket camera that took 127 film.

It's in excellent condition. And would make a half plate image if I could bring myself to ever shoot wet plate in it… it's way too nice for that.

Did I mention it's as big as my head ?!?!
I also picked up a cheap folding glass retouching easel!

I think I need some additional shelving at the studio…