Following on from the roll of Fomapan last week that was just to test the Fuji GS645S. I really liked the frame of the John Rylands Library. Granted I might be biased as I work there but the light was particularly good at that moment considering its just a grab shot.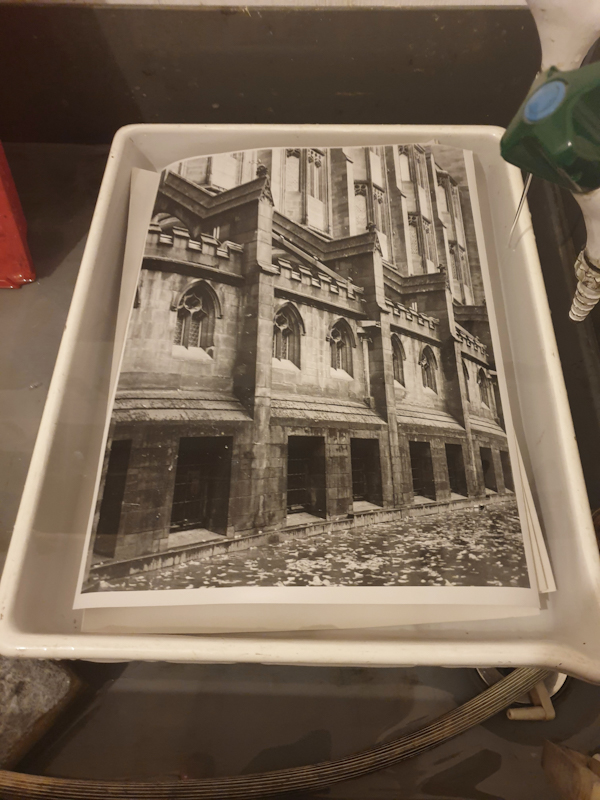 Today I printed up some 12×16 inch Kentmere Kenthene prints ready for Bromoiling. Is that a word?
As usual I couldn't wait so these are straight from the neg onto paper. Dev/stop/fix/wash/bleach/wash/fix/wash/blot and inked.
Test strip ink test. These are all cold water soaked.
Then one that slipped in the easel…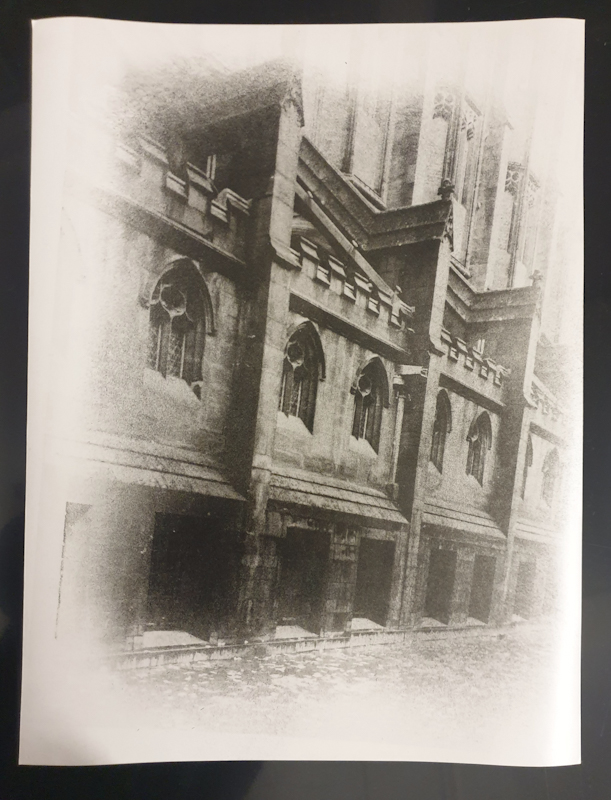 Then one that worked… sort of.
Followed by one that didn't so I had a mess around with it. And its actually my favourite.
I have two matrices left of this print, so will let them dry and do a timed/temp soak to see how it inks.
I also received a load of film from Analoguewonderland.co.uk Thanks to Vicky and Rajat for the pressy. Should keep me going for a while.