I always recommend to people when they ask, only buy a camera if it has its plate holder(s). Every now and again I should listen to my own advice but in this case I forgive myself.
This Criterion View Camera (Gundlach-Manhattan Optical Co. Rochester, N.Y.) was on Feepay a while ago and I couldn't resist as it was in such lovely condition having been sympathetically restored by the seller.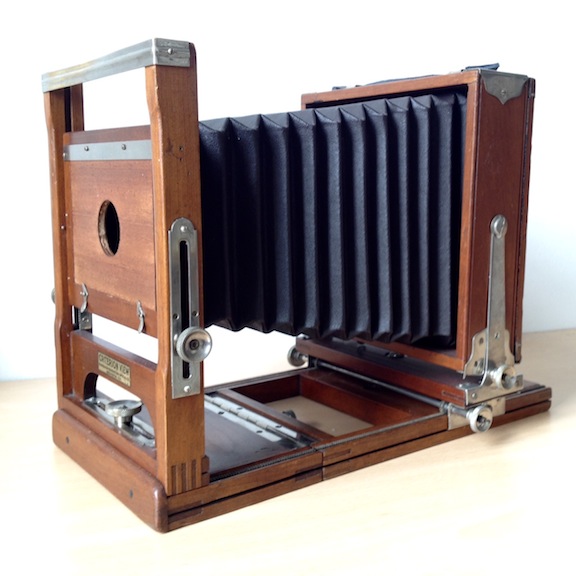 It also came with a spare bellows which I hoped would fit a similar camera that I have but I'd forgot that that one was whole plate not half plate.
Its just a shame that this one didnt have any plate holders.
Then last week there was one for sale which I bought cheaply on Feepay again. The seller offered to drop it off at work and mentioned "I have a number of these if your interested?"….. So I now have eight half plate holders, granted they are for film but should easily adapt for plates.