Well here we are into week 5 of the Covid19 lockdown. I'm being kept busy with work stuff but every now and again I try to do something else to distract myself. So far I've purchased everything to set up a split charge relay in the campervan, knocked the render off the walls at the back of the house and half stripped my Kawasaki Z650. I suppose at some stage I best put all those things back together….
On Sunday I made some more Lumen prints, whilst we still had some sunshine.
A sapling, now replanted.
And tweeked in Photoshop, the detail in the leaf area is amazing.
I've always appreciated this image by Henry Fox Talbot of Dandelion seeds.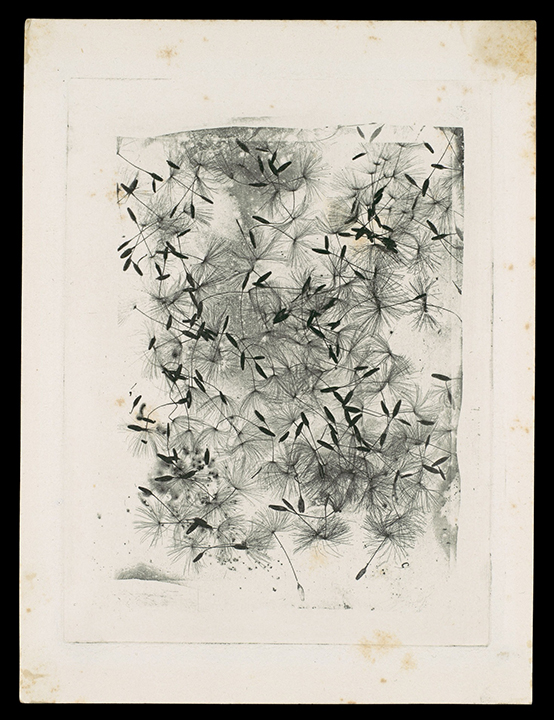 Here's my attempt, not the same process but the same idea. This is from a Lumen print, de-saturated and inverted in PS.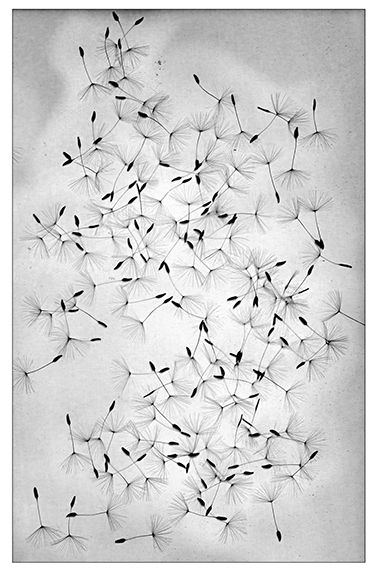 Then later in the day I thought I'd try my hand at a drypoint print. This is where the surface of a plate ( in this case a thin sheet of perspex) is scratched with sharp implements, ink applied and wiped off, ink remains in the scratches, damp paper applied on top and pressure applied. My press is at the studio so I just used the palm of my hand and the back of a spoon.
The paper image in the background above is from my inkjet printer, the black nozzle is partially blocked so didn't print the seed heads, it gives it a a very illustrated look. To the left is the plastic plate and to the right the impressed image on some water colour paper I had in the house.
Here it is with blue ink instead of the bone black.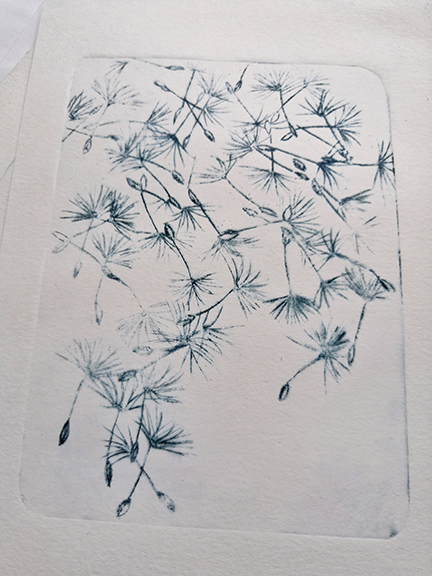 Now, I maintain the reason I'm a photographer is because I cannot draw for toffee. Let alone try and control a sharp implement scratching into a resistant plastic surface. I had posted the above results on social media and everyone was quite polite and kind in their response to which I am very grateful. I was still a little disappointed in my attempts.
Then last night I watched Grayson Perry on Channel 4's Grayson's Art Club. The one point that struck me was that creating needs to be fun, an escape, relaxing. And thinking back to the naive drypoint print above, that's exactly how it felt. I was enjoying myself, totally engrossed in creating something and it didn't really matter what the end result was, Covid19 was the last thing on my mind.
Whats strange is that my approach to my photography is one of enjoying the making and the process rather than the end product. So why does a different artistic medium change my expectations of the end result and the making process? Surely I should approach all in the same manner?