Some of you may have noticed the #artistsupportpledge that can be found on various social media channels. It is such a great idea. The Covid-19 pandemic has affected the livelihood of many artists and photographers worldwide. These pledges are open to all artists and photographers. Each person participating, pledges to buy another artist's work when they reach $1000 of sales. Theres are similar versions online for lesser amounts.
When I saw that Joni Sternbach had joined this pledge I just had to contribute. I have always been a bit of a fanboy for Joni's work. Steph and I had the chance of seeing an exhibition of Surfland, Revisited 2006-2011 at Rick West Fine Art, NYC back in 2012 on our way to John Coffers wet plate Jamboree.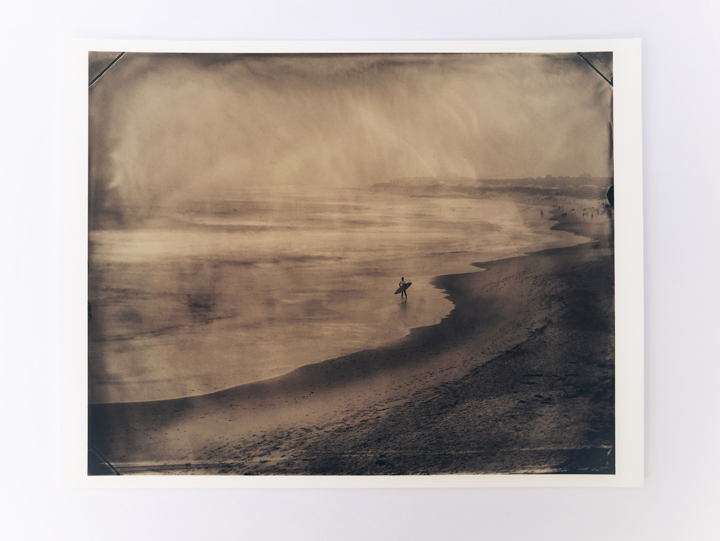 "Those of you who know me, know this image. It's the tintype that's launched the series #Surfland. Shot in 2006 from the bluffs of Ditch Plains in Montauk. I was looking for something new and this picture told me I'd found it. Fourteen years later this project continues…more slowly now than before."
I've always loved the above image by Joni, its not from her Surfland series but a version of an image from her Abandoned body of work. Its a wonderful gum over platinum print of Skelton Pier, NYC, USA. (10×8 image area)
I thought it might be a little cheeky, but I asked anyways, and Joni had one available. Thank you so much Joni. They'll be framed asap.
Take a look online and support your local, International and favourite artists. Stay safe.