Alternative/Historical printing processes can be just a little bit of a pain when you change the slightest thing in your workflow.
We'd set up a new (old) pc, scanner and printer in the studio and started to get ready for the art fair at the PHM on the 15th October.
We also decided to try a new method of making our digital negs using Quadtone rip and script. Needless to say after several days of wasted ink, paper, film and time we weren't liking the results. Whatever we did, and we did it to the letter, it just wasn't right.
So back to a tried and tested method that John has used successfully in the past, ChartThrob. Within hours we were getting somewhere. I'm all for trying new techniques and ideas, but when its just not working, its just not working. Maybe a case of better the devil you know.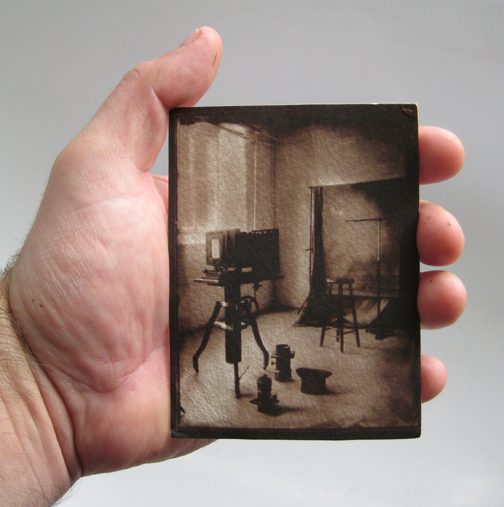 Anyways I'm back on track. Got a busy week of printing and mounting and then should be good to go.
Unfortunately Johns double booked so he's at the Hotbed press doing a gum dichromate workshop and I'll be at PHM with print sales and wetplate demonstrations.
Also it my big 40th Birthday on that Saturday, so I'm going to have to be good with the timing and logistics, as we've got tickets to see The Specials at the Apollo that evening… Thankfully Steph has agreed to lend a hand.
Testing, Testing, 1,2,3 and lets Test a bit more.