I bought this just for the additional information to the rear of the frame. It was listed as a photographic print but I had my suspicions. It is in fact a half plate Opalotype.
It is fairly recently reframed and to the rear of the frame are attached labels stating this is a portrait of Agnes Elizabeth Counsell. Born 28 April 1840 and Died 9th October 1925. Daughter of William Counsell and Mary Lax of 11 The Circus, Bath. She lived at Ivy Lawn, Weston Road, Bath.
She left the house and contents to C.G.T Dean, youngest of three sisters; Anna Mary and Emma Anne (b 1 June 1834) were twins, painted in 1840 (see portrait) (?) I do not have that portrait sadly.
There is also pasted to the rear a poor quality repro photograph of Ivy Lawn, Weston Road, Bath. Also included is an envelope titled Record of painting photographic miniature an example of sub contracted work. (undated), inside in a printed commercial sheet for Joseph Perkins, Photographic Miniature Painter of 12 Bridge Street, Bath. Written in pencil is Painted by ? for Mr Perkins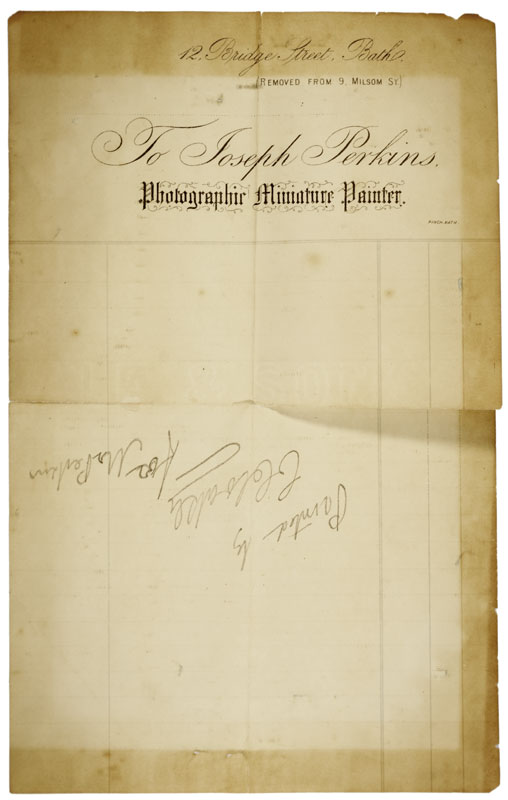 Anyone like to take a guess at the sub contractors name?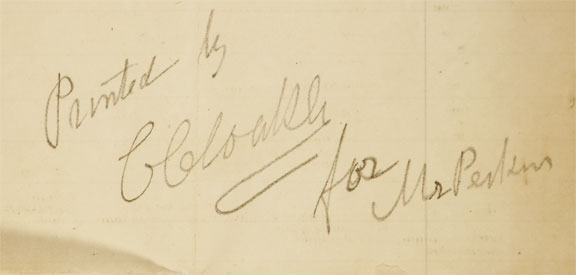 I couldn't find a Ivy Lawn on Weston Road, Bath. There is a Weston lawn which is now a B&B with similar architecture but looking on StreetView the area is a tree lined affluent area and it could be any of the properties.
Joseph Perkins establishment is also proving elusive. Number 12 Bridge street seems to be missing from maps of Bath. So if someone knows which one it is or what happened to it please do let me know.

I very lazily added this Opalotype to my Ambrotype collection area, there is a vague link to collodion but I didn't really feel like starting a separate Opalotype collection area, as I own maybe less than ten. Sorry.