In between hot dogs and coffee I managed to shoot a couple of plates…
A great day with some great looking bikes, something for everyone. Pitstop Motorcycles of Lowton. Website
Just a bit of fun on the day. Exposures were all over the place, a quick one second to 6 seconds, as the sun was out and very bright. We're just not used to it in the North West. And boy does my chemistry need a good going over. Must get the studio finished next week!
Favourite plate of the day.

They nearly dropped her!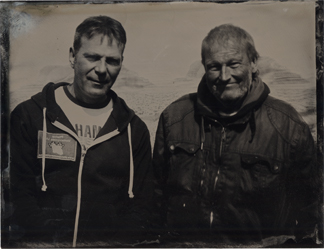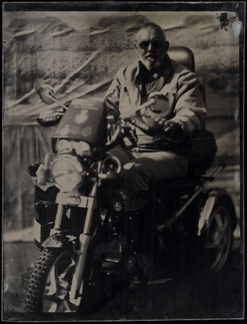 This is a crop of a 5×7 plate. The dog was in focus but her owners weren't!

Some of the Pitstop crew…

If you need a decent bike mechanic and parts you can't go wrong with these guys. Really friendly and helpful.