I recently made an opportunist bid on a box of Dry quarter plates, having only seen one in the description, I must say I'm pleasantly surprised as I'm more of a cat person than a dog person.
Never work with children or animals they say…
Damn dog moved….
Ok take another, Noooooo, the cat moved! If only they'd invent computers and Photoshop!
There was also this plate of a large group of people post badminton/tennis, its the same house, as the windows, fence and planting in the background match the other cat plates. Dated August 12 1909…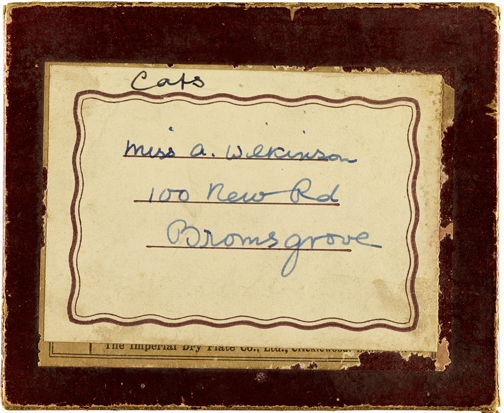 Unfortunately they were stored with some corrugated cardboard between some of the plates which has resulted in some deterioration.