I can't believe its been two weeks since the Wet Plate Social. I've had two very busy weekends and only now getting around to writing a little blog post to thank everyone who came along.
On Saturday 30th Jan I had a little open studio, wet plate social, coffee/cake/chat/shoot sort of thing.
Then on the Sunday I had Jonathan and Mark for a workshop, the following weekend I had another Mark for a workshop and then on Sunday Greg came along. So another four probably hooked on wet plate collodion.
So this weekend I'm going to chill and do some prep/research on a alt photo talk I have to give at work, but more about that when I've got something to show.
So, heres some pics from the Social and workshops.
I need some more pics for that wall…
Quick run Simon!
Simons very cool diy stereo camera made from Kodak Brownies…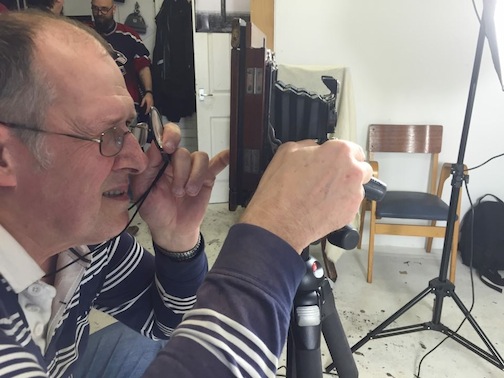 Mark, Jonathan and Mark, taking some dog tag plates with a 35mm slr.
Patrick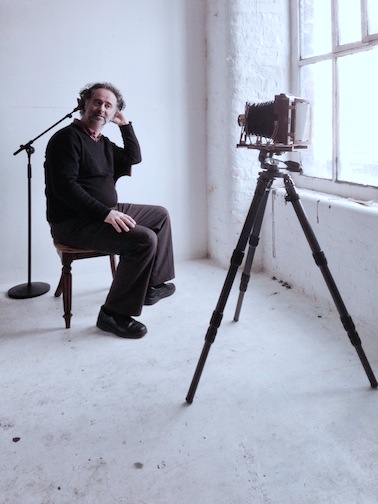 Patrick by Tony Lovell….. Tony brought all his own kit! including chems!
Some of Simons excellent stereos!
Yes I do allow modern cameras in the studio…
Mark and his Kodak Brownie…
Got to love a Box Brownie plate.
Its varnish time…
Gregs last plate… I think the fumes got to him.
Thank you everyone for coming along, especially those of you who travelled such long distances.
Tony L, Simon, Mark S, Mark V, Mark A, Mark D, Greg, Patrick, Jonathan, Laura and Guy.
And well done those that made it to the pub afterwards.
Till next time….
*additional photos thanks to Tony Lovell and Simaon Harbord.