Okay, I couldn't resist, its not even as if I ever wear a tie but I might have to start!
A Sterling Silver tie pin stick.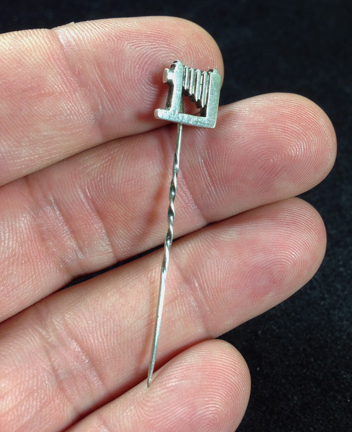 Makers mark is PJA? Heres a pdf link to Hallmarks on the National Archives website.
I've had no luck finding a Maker with those markings. If anybody knows please let me know.
Then theres a Lion (Purity mark for Silver), a Cats? head (London) and a K in a shield? which I think is 1885, 1905, 1945 or 1966?