The main problem with the new Thornton Pickard 12×15 camera was the lack of a decent tripod mount, it still had its brass ring for the original wooden tripod but I removed that as I had a plan! And thanks to Mark Voce and his woodworking skills it was soon realised by adapting one of his table tripod designs.
Its a simple idea, the camera sits onto the disc stopping it moving left/right and forward/back, the rear bar stops the camera rotating on the disc. Simple and works a treat.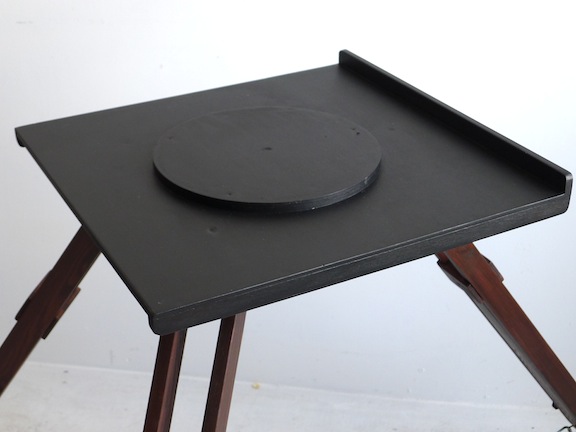 The bellows are from a company in Hong Kong via Feepay. Really quick turnaround, nine days from payment to arriving on my desk. For the price they look okay, not sure what the material is, some lind of thick plastic with stiffeners. For the price I think they will do just fine.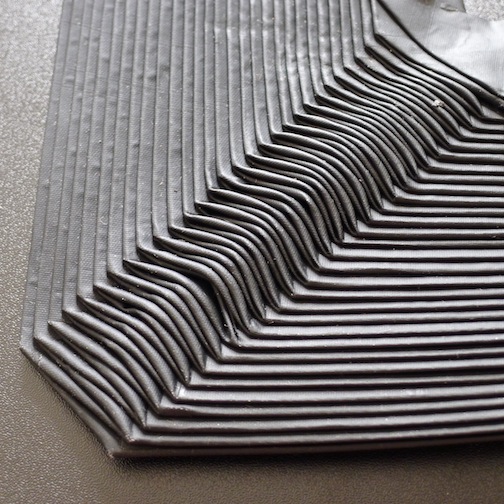 The bellows stank when they arrived, the smell is fading slowly, some sort of adhesive odour.
Shame I made a school boy error and whilst attaching them, I put them in join side up! It can hardly be seen but I know its there, so I'm a little annoyed at myself.
While he was at it I got Mark to make me a plate box for 12×15. This takes ten plates.

And since I had a list of jobs with Mark I added another… this time a new design 12×15 silver box. Takes 2.3 litres of silver.

And folds flat for easy storage. Great idea Mark.

He also provided two new lens panels. I've mounted the Ross Xpres 14″ f4.5 and surprisingly the Ross 8 1/4″ f4 wide angle lens. Really looking forward to seeing what that lens can do.