This weekend ten wet plate photographers had the pleasure of visiting Lacock Abbey. It took some planning and a huge thanks to Mark Voce and Roger Watson for all the behind the scenes work. Numbers were very limited so sorry to those who couldn't participate.
Saturday started out very wet and miserable and the forecast was for thunder and lightening later in the day. Thankfully they got that wrong!
Mark… could have organised the weather to improve a little earlier!

The sun soon came out…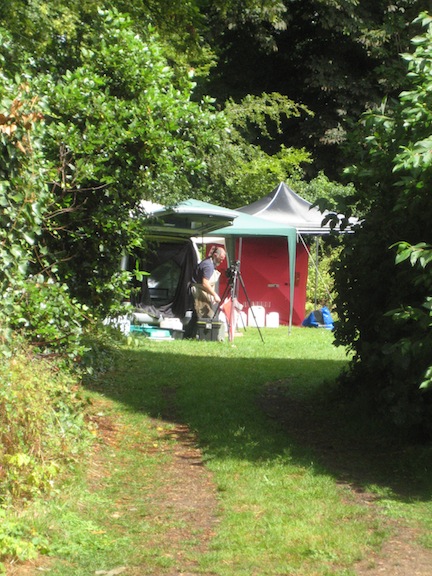 We were allowed to set up our dark tents and boxes in the woodcutting yard, officially closed to the public but we did get a few curious people wandering in. We had access to all the grounds and the cloisters but not the Abbey interior.
I shot two Box Brownie tintypes at the start just to check my chems, and they turned out surprisingly well, I'm always taken back by how crisp that lens is. Can I find where I put those two plates?? Nope, I'm sure they will turn up eventually.
I'd taken along my "new" 12×15 inch camera, untested in the field, so I wanted to put it through its paces. The tripod Mark made me is as solid as a rock but a bit of a struggle to get set up and fine tune each time.
These are 12×15 inch ambrotypes.

This plate and the one of the Sacristy were meant to be redeveloped into negatives, but were underexposed but still dev'd in negative developer…shame about the dev mark across it and much better contrast across the plate.

That'll teach me to shoot into the sun…

And a 12×15 tintype… shame it got damaged on the way home, something has rubbed against the silver/sky. Maybe there is a way to remedy this?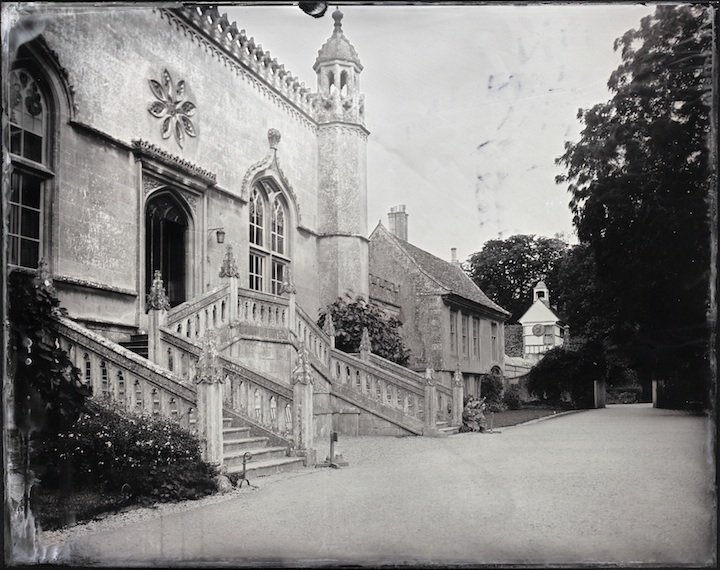 I had pre coated some Van Dyke Brown paper but also took the chems with me. These are from 5 day old pre coated. Exposures about 6 minutes in the shade from the ambrotypes.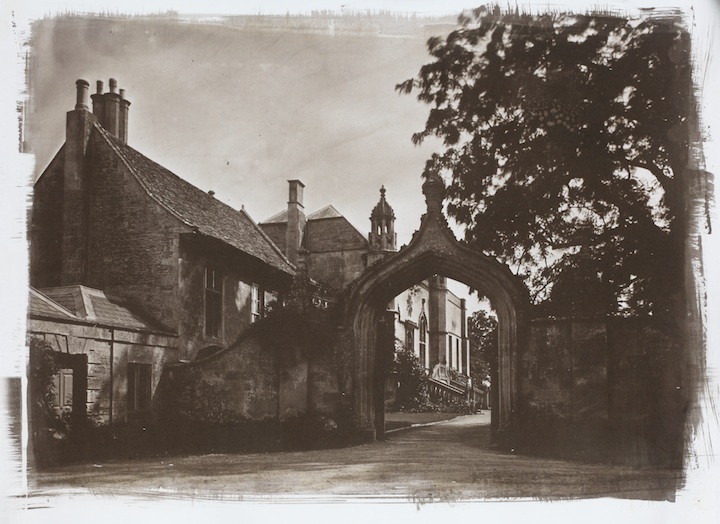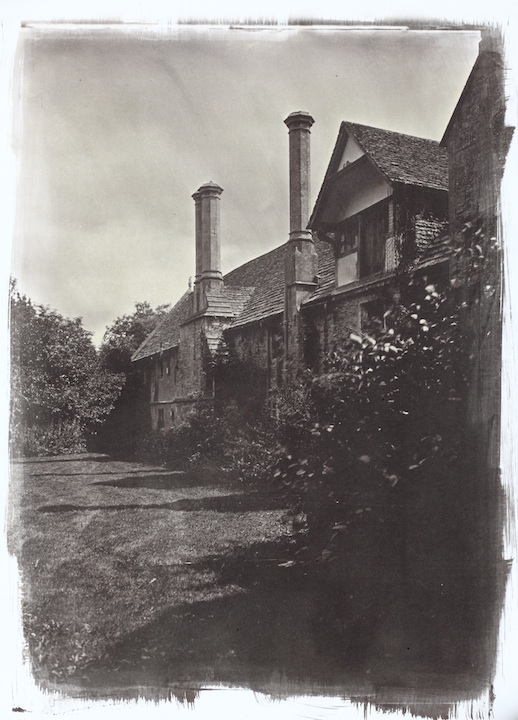 The 12×15 camera performed well, apart from one light leak, I quite like the size and feel comfortable pouring at that size in the darkbox in the back of the car. Although I did underestimate how much chemistry I would actually go through on the weekend shooting these size plates!
Thanks to Mark Voce, Mark Scholey, Jo Gane, John Kiely, Yvette Bessels, Bernd Runde, Guy Brown, Gordon & Melanie Fraser, Jack Lowe, Gareth Jarvis and of course Roger Watson for making it a great weekend. Hopefully we can do it again!
And as usual thanks to Steph for putting up with my wet plate escapades.
Thanks to Jim Whitty for sending me this image of myself with a 12×15 ambrotype. A pleasure chatting with you and your family.