I inked up the Foma 532 Nature II paper today.
The emulsion relief was much more pronounced after soaking for 20 minutes at 20, compared to the N113 paper.
It took ink really well but the shadows became muddy and soft if over worked. It took both the Intaglio Bone Black and the Graphical Chemical Black equally well.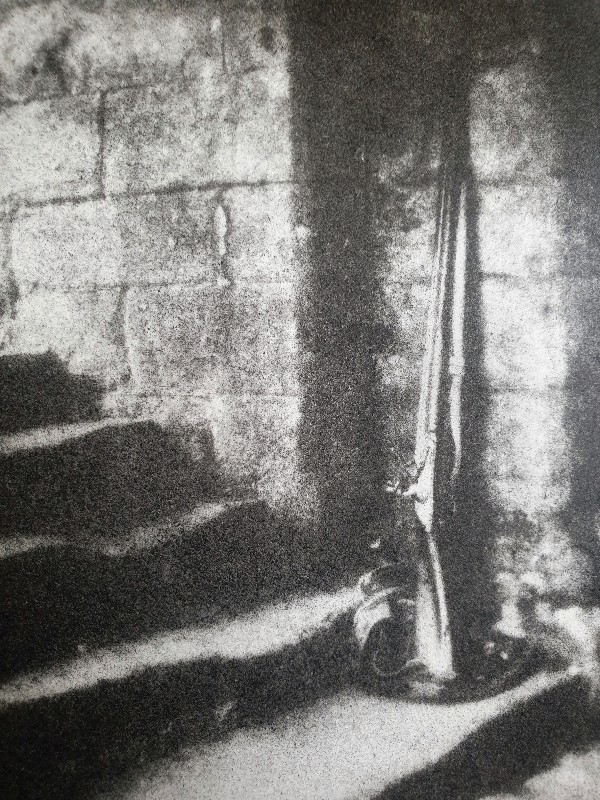 One print that was soaked at a higher temperature wouldn't give up any ink at all once it had been applied, even with scrubbing with water and a cotton wool ball. So that went straight in the bin. Very strange.
I also met up this morning with Andrew Sanderson, he'd offered me some Bromoil paper a while back, but it was also a chance to catch up, and collect some 8mm film for Jamie at work, that Andrew was also very generous in offering.
This is Kentmere 240g Baryta D/W Art Base paper? I'll print up some matrices next week and see how it inks. Thank you Andrew, it's really appreciated.
I still need to revisit the Ilford Warmtone FB semi matt paper, as that's the one I've had my best results from a few years back.