I got a little carried away today, printing four different papers ready for Bromoil bleaching/tanning. I'll have to make time for that one evening next week.
First the Kentmere paper kindly gifted by Andrew Sanderson last week. This is 10×8 and a really heavy weight art paper, I was surprised by it as wasn't sure what to expect. It prints lovely and looks great as it is.
Secondly my the last sheet of 12×16 Ilford Warmtone Semi Matt. I do like this paper, will have to get some more after I reassure myself on how well it takes to Bromoil.
Then the Ilford MGIV Glossy that I seem to have a few packs of. Now the Ilford site says this should be good for Bromoil? The pack says gloss but it's much more of a satin finish which is a bit weird. Maybe its been mislabelled probably why I bought it cheap…
And just for the sake of it another try with the Foma C112 Hard Matt paper, that I gave up on the other week. I had trouble printing this one, but thinking about it now the developer was getting a little tired.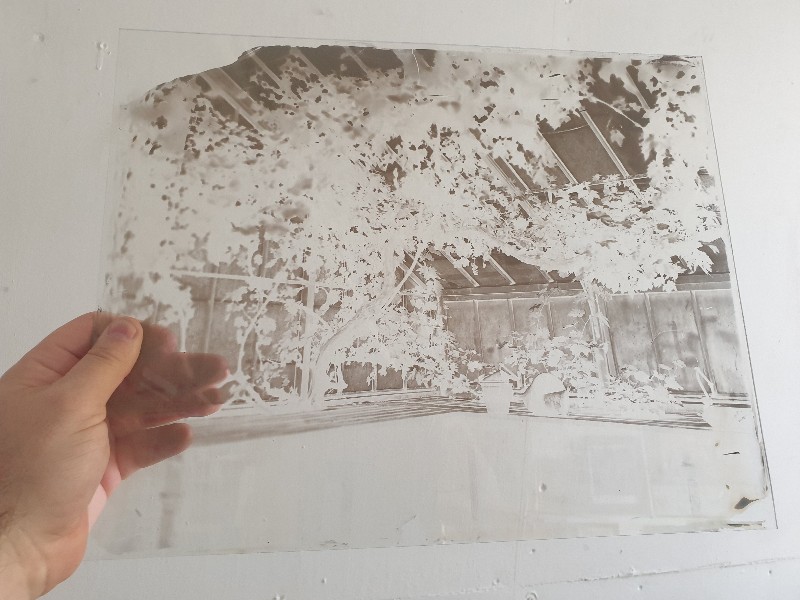 All printed from 12×15 inch ambrotypes, or under exposed collodion negatives depending how you look at it. I'd really like to pin down Bromoil with contact printed collodion plates, as they are the two processes I seem to enjoy the most.