It was such a miserable day today that I popped to the studio to bleach the first set of test strips and prints.
These were the Kentmere Art Bromoil paper. Soaked 20 minutes at 20 degrees. I couldn't see any relief swollen areas this time.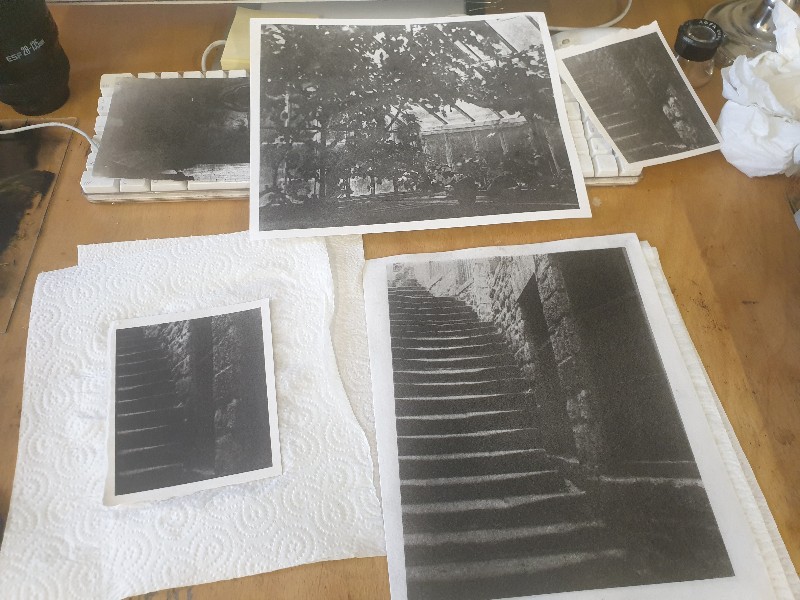 It took the Graphical Chemical ink easily, but soon muddied up. This time I plunged the paper into a tray of water and watched as the whole print began to lighten. On taking out of the water, the surface wiped clear of water easily without leaving any blemishes. So thats how its supposed to look. With all other papers I've tried that with it has streaked and taken a lot of work to re ink.
Either I'm way to heavy handed with the inking, I'm printing the original print too deep or my image choice is a little too tricky for a beginner. Or maybe all three.
I wasn't too happy with the end results but I did enjoy working with this paper type. Mind you I still don't know what I should be seeing or expecting so these might be okay after all?
I'll try a longer soak time maybe?