This KOWA SIX camera arrived today. A 6×6 slr with a leaf shutter that I've always liked the look of, so I took a gamble on one that was listed on Facebook Marketplace at a reasonable price. Always a risk but paid via PayPal so a little bit of Buyer Protection.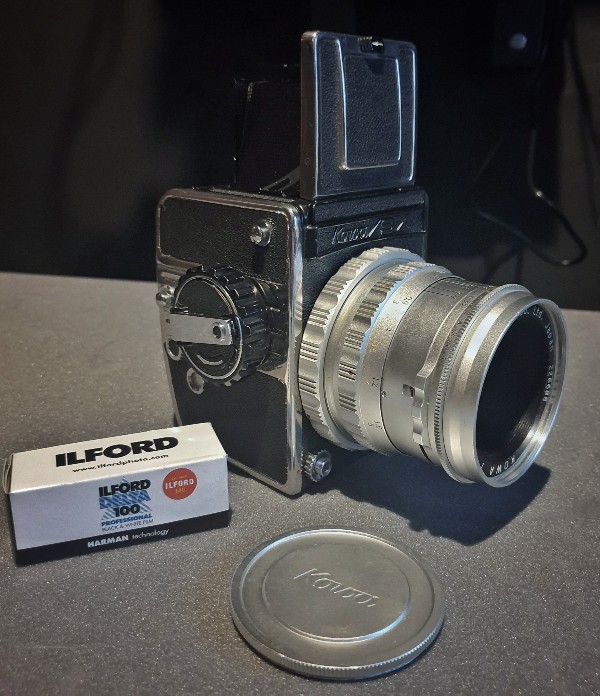 It was described as being in good condition, which it is, but with a broken magnifier in the waste level finder. Broken as in its always active, rather than locked in place. Looks like a small metal locking tab has snapped off, I'll see if I can glue a little tab on as a replacement.
Its a hefty bit if kit, a little bigger than expected but sits comfortably in hand. I'll have to source a strap for the tab fittings. Sadly the Phase One straps don't fit…
It came with the standard 85mm F2.8 lens. Apparently made as direct competition to the Hasselblad and only produced for six years or so in the 1960s.
It doesn't have film magazines, so its just one roll at a time. Now loaded with Ilford Delta 100 as that's all they had in the nearest shop. £6.99
I've ordered some Fomapan from Analoguewonderland.co.uk so will see how that shoots as a cheaper option.
So, fingers crossed. I'm also looking to send the Kiev 88 off for repair pretty soon.