Last week I was working in Portsmouth digitising the Overlord Embroidery at the DDay Museum. I'll blog about that via the proper channels as it was work work.
Heres a sneak preview that I posted on Twitter.
As I was in the area it seemed a shame to have driven all that way and not take the opportunity to visit Dimbola Lodge, the home of the Victorian Photographer Julia Margaret Cameron.
So on the Friday morning I took a hovercraft across from Portsmouth to the Isle of Wight. From the port, Ryde, I took a bus to Newport, and from there a bus to Freshwater via Falmouth. Lets just say I hadn't realised how large the Isle of Wight is.
Two and a half hours I arrived at Dimbola Lodge. £5 entry with Giftaid.
There are a number of different rooms on the upper floors. One section has a large number of "copies" of framed albumen prints. There are a number of cameras and small section describing the history of her photographic works.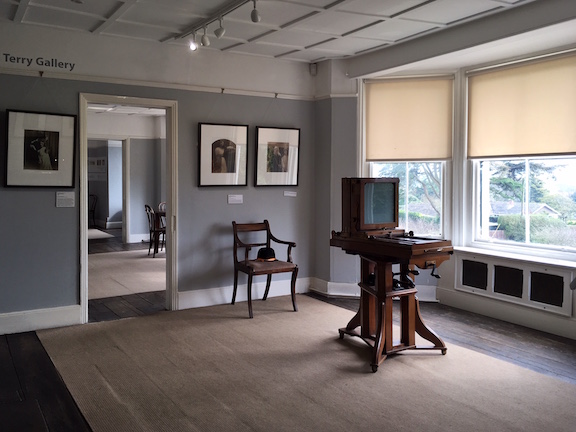 The small display with audio.
Theres also her bedroom fitted out in Victorian furniture and textiles.
A view from a window just for Shane.
The other exhibitions were by a local artist and an exhibition about the Isle of White Music festival. This is the home of a much celebrated Victorian artist, overall I was glad I visited but felt a little disappointed in that there wasn't really that much there. I'm sure there's more that can be done than just some reproduction prints and an aged display. I appreciate that this is run by a charitable trust but I feel there is a missed opportunity here. An under utilised historical gem.
Theres a decent used book store next door thats well worth a visit.