Yes I know, another camera. This has been on my watch list for a few years and prices have been on the rise for decent working models.
I took a gamble on a poorly described one off ebay and got it cheap.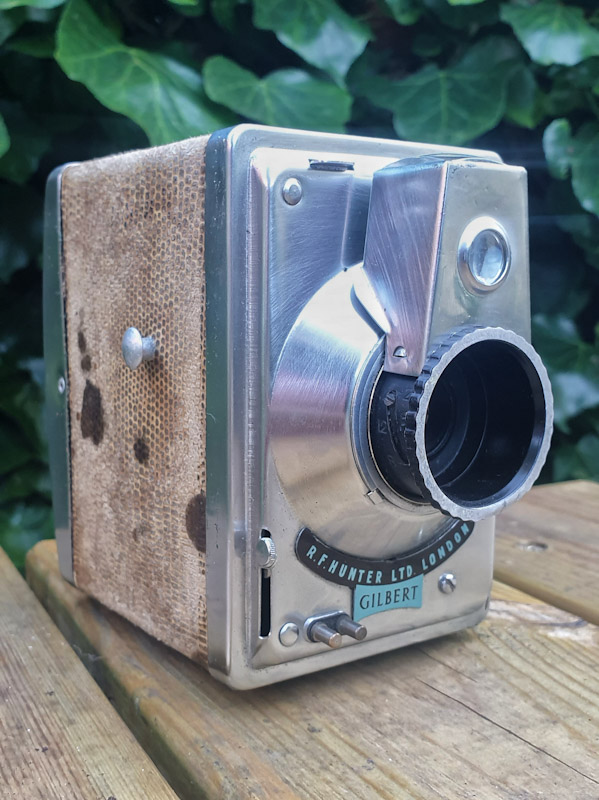 The Hunter Gilbert camera 6×9 120 roll film box camera. A British made camera from 1953. It's stainless steel with some sort of lizard? skin cover.
It has a 105mm lens with f5.6 or f11 aperture and 1/30 or 1/50 shutter speed. Focus by adjusting the knurled lens, three distance settings on the side, barely visible. The viewfinder rotates 90 degree to change from portrait to landscape.
Adjusting exposure by pulling the two tabs on the upper front of the camera. So rather limited. And only 8 shots per roll.
It came with a roll of exposed film but sadly nothing worthwhile on it after developing.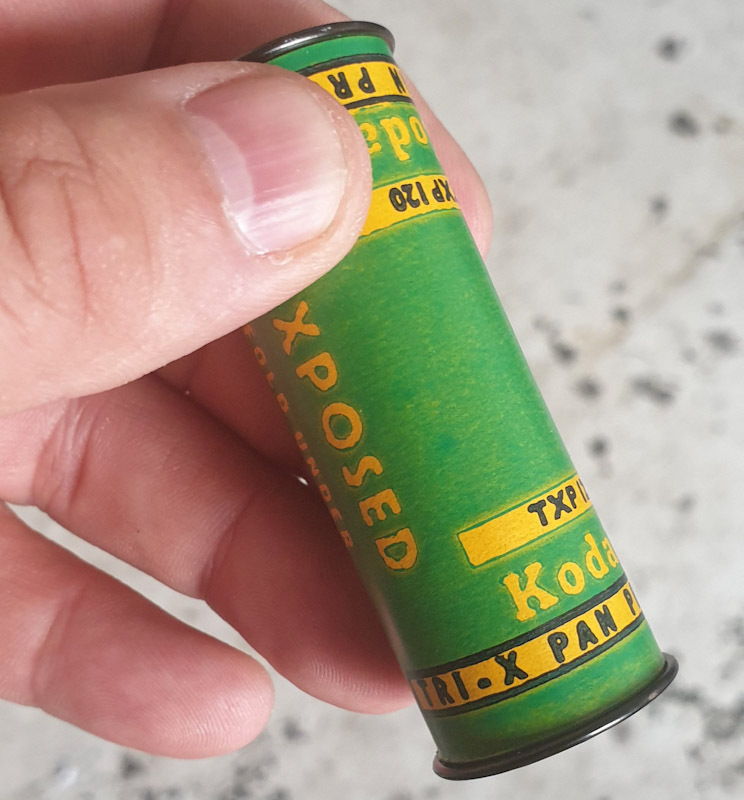 I loaded up a roll of Fomapan iso 400 and took it along on our trip to Potfest at Hutton in the Forest last Friday.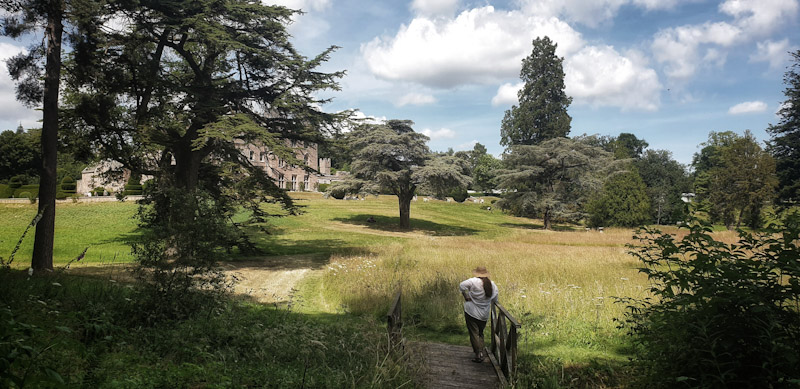 It was bright sunshine, so loading iso 400 was a bad idea when you have 1/30 or 1/50 as options. The camera got its chance when we took a stroll through some of the woodlands.
Today I popped to the studio to develop the roll. I was very surprised to find quite thin negatives, I was concerned about over exposure. I just couldn't figure it out. The only thing I can think of is under development.
I had read 5 minutes in Ilfosol S at 20 degrees for ISO 100 instead of 8.5 minutes for ISO 400. Idiot.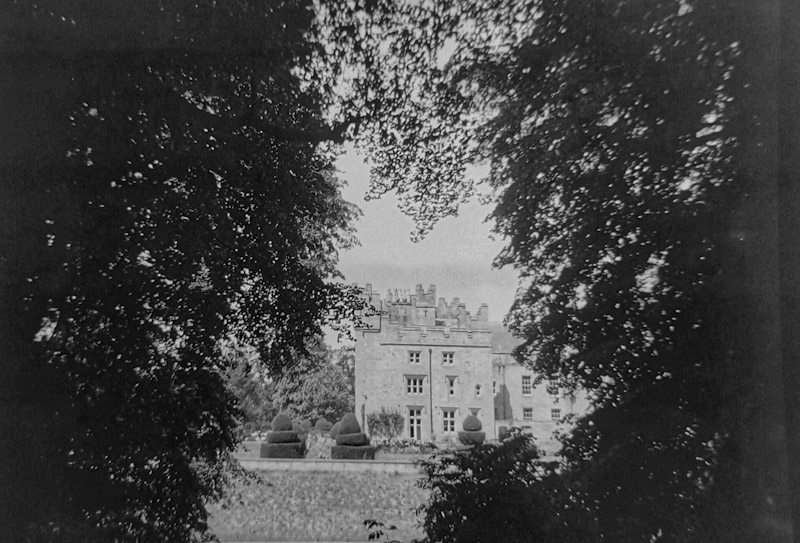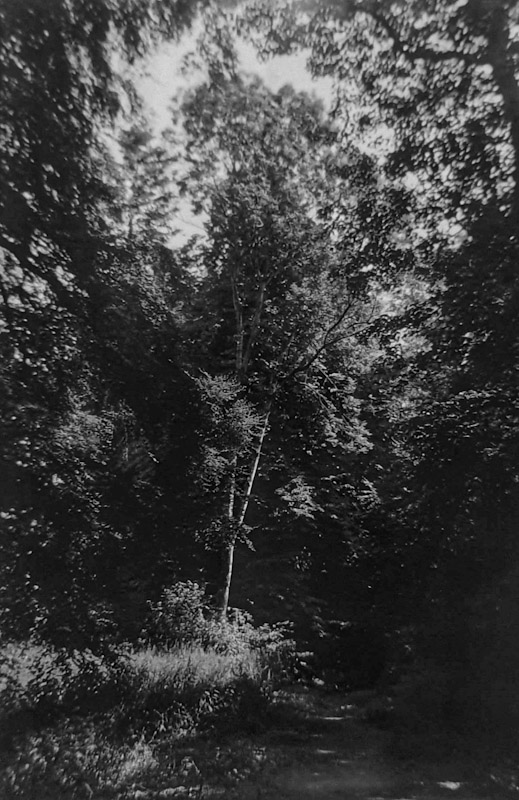 Although the negs were thin, and still wet I shot some frames quickly on my mobile phone camera. Not too bad. I'll have to have another go.
EDIT just found the film box. It was ISO 100 after all, I have no idea why I thought 400 when I was shooting. So its underexposed but correctly developed. I couldn't get my head around it. I need to pay more attention.