I couldn't wait till Friday, I popped to the studio straight after work this afternoon, just for an hour or so as I had a niggling feeling deep somewhere in my mind.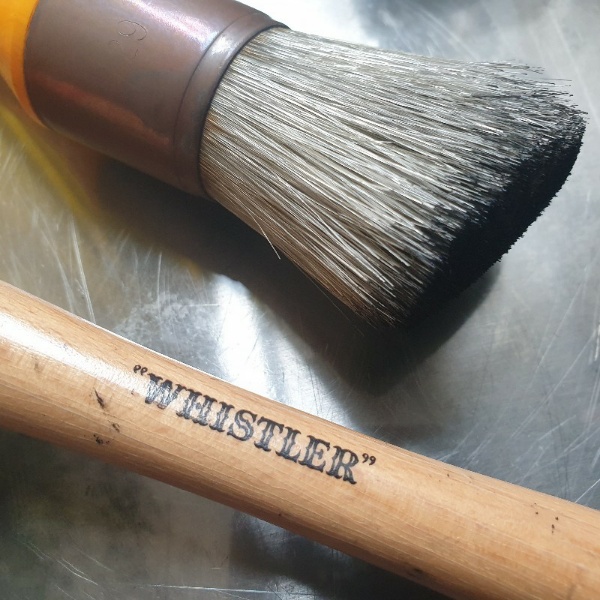 Foma N113 paper for Bromoil? Looking back through my notes its not the best of a bad bunch of papers to choose. Thankfully only three sheets of it left.
Soaked for ten minutes at 20 degrees. Ink really didn't want to play along, pretty drab and muddy.
Soaked for 15 minutes at 22 degrees. Ink take up was much easier but blocked out quickly in the shadows.
Granted I hadn't helped myself with the printing of this negative. In my haste/excitement of being back in the studio I forgot to print deep and flat for Bromoiling. Instead I'd just straight printed, lovely as they were.
Also these HP5 shots are pretty grainy which doesn't help with maintaining details but its not too bad.
I'll have another go on Friday. Change soak times, temp and ink choice. I do recall Michaela recommending a 24 hour cold water soak but I've never tried that.
I was then looking forward to getting back to the Ilford MGIV warmtone paper, but then remembered I have three packs of Foma C112 that I've never tried. Maybe I'll just keep them for straight silver gelatin prints.
Bromoil continues to remind me that it can be one of the most frustrating photographic processes, oh to be shooting wet plate!