I only had a couple of hours to spare for the studio this week, so I bleached/tanned the Kentmere Kenthene Satin prints from the other week.
Now there's no reason for me to think that it would work, especially as I think this is a resin coated paper due to its Polyethylene layer. Of course, I couldn't wait till I was next in the studio. So, I took a couple of the test strips and went straight to inking.
Well, surprise surprise. It inked really well, it survived a resoak and blotting, and re inking was easy enough.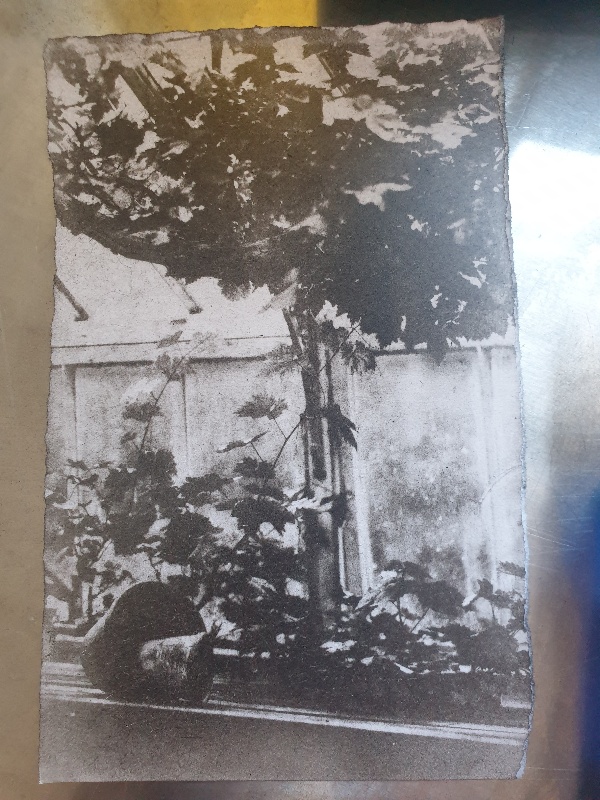 It was also very amenable to the foam roller in adding an even depth and clearing highlights.
As these were very quick tests to see how it inked and cleared, I'm pleasantly surprised.
Now, I'm wishing I'd bought a lot more of it from ebay when I had the chance…. unless this is a Bromoil fluke.