I've not blogged much the last couple of months. Lack of motivation I guess. I've been re-assessing my working practice and direction, lets just call it a dry spell in wet plate.
A recent post by Borut Peterlin, an amazing photographer with a great blog, reminded me of a handful of over-painted prints I've collected of late along with one or two cabinet cards and photographic prints, and realised I'd not shown them here.
So here you go…
A large over painted photograph via Feepay.

A monochrome over painted photograph from a car boot sale.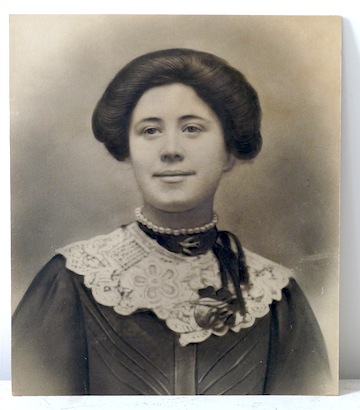 This ones a little different, I think a little later. Maybe she's a star of stage or screen? Picked this one up at an antique fair via Feepay.

This lovely heavily painted photograph I found in a farmers market in West Wales…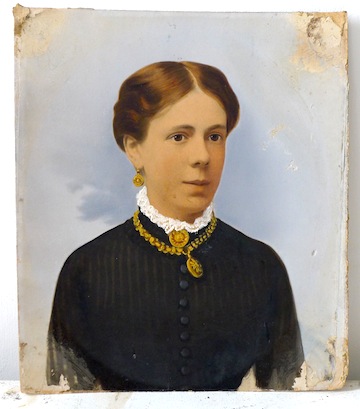 This one came with a job lot of other stuff…


The reverse of this one is a little different, as in its backed with a rough textile.

I don't usually collect actual photographic prints, postcards, cdvs etc but occasionally I make an exception.
This one makes me smile, I refer to it as the Scott Anton print… The artist and his muses. I love how the light falls on his hat, lots going on in this image.

This is a lovely albumen print.

An unusual Cabinet Card by G. Katsarov Photography
My Bulgarian isn't that good but heres roughly what I can get from it….
Stara Zagora, Bulgaria – Some sort of awards/medals

Keeping the child quiet.. a coin and spectacle case maybe?

Watch the Birdie!.. I think this is a discarded "Birdie" on the floor.

Theres always lots of talk of post mortem Victorian photography online. Most can be explained ie, head braces, pale eyes etc but this one I found really interesting. It wasnt till I looked at it a bit longer that I thought "maybe" theres something going on with the older lady… maybe.

I'm off to London tomorrow for the AHFAP conference and hope to get back to a more regular blog posting about my activities on my return.
The sliding box camera is coming along nicely, just needs a bit of Mark Voce magic working on some of the woodwork and it should be good to go in a few days time.