Well you wait all year and its over with way too soon. It has to have been the most enjoyable European Collodion Weekends to date. I had a great time, I always do.
Arriving on the Thursday we all meet for beer and a meal. It was great to meet up with everyone again and see some new faces in the group. People travel from far and wide. I'm always a little embarrassed when I attend these events that so many people can speak two, three or more languages and us Brits just sit there smiling realising the downside of the insular attitudes of out little island. Brexit was not mentioned at all…. much, but enough of that depressing business, it was great to be back at ECW. Thank you Alex for arranging it for us once again.
This year we were situated on one of the smaller areas and I think it worked just as well if not better.
Straight to work…. Alex and Silvano
Strange goings on in the bushes… Silvano and Rasto!!
Some great plates by Oliver Rolf.
Melanie-Jane Frey was using a Profoto strobe with daylight. The results were outstanding.
This is a great plate field washing station.
Mimmo Cangemi at work.
Feeling the heat!
Anabelle Schattens and Melanie-Jane Frey
I can blame Anabelle for this look!
Although it did prove popular!
Me by the Alex Timmermans
And me by the Jacqueline Roberts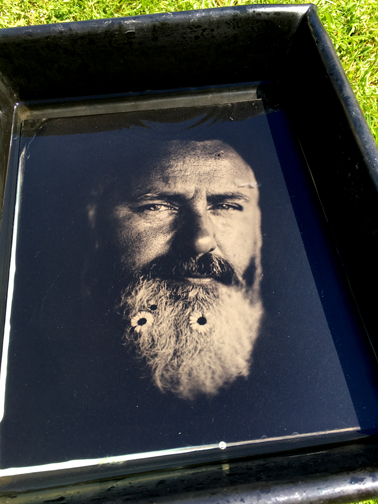 MamutPhoto – Rasto and Michaela had set up shop and delivering orders
Free samples – I tried the MD10 although how many ants had to die in the making of it I'm not sure!
Tony Lovell eyeing up a large silver tank.
It wasn't all shooting plates and the temperature did reach 36C at one point…. so a lot of sitting around was needed.
I'm sure this had nothing to do with it the night before!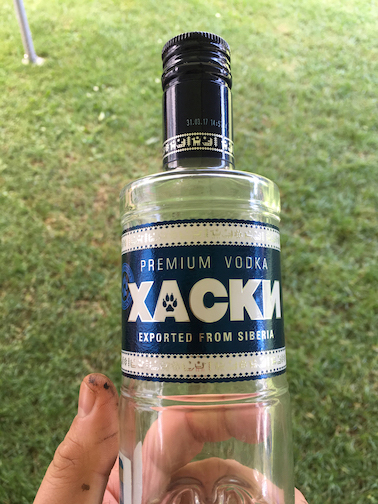 Joel Nepper and Severine Peiffer
These lovely gold decorated glass mount frames were impressive.
Coating plates with black acrylic pigment paint.
This is Iolo, a Golden Retriever, yes Golden! after escaping and finding a nice pool of mud to roll about it in. He looks rather pleased with himself!
On the Saturday people cooked various lovely foods and Alexs Wife and Daughter had provided an excellent buffet.
This is Bernds Erbsensuppe
This year the fire pit was right in the middle of the tents. We'll not mention the exploding concrete base that the fire was sitting on, but it did wake a few people up.
When darkness came we were enlightened! (Sorry, I don't know who these extra images are from, let me know and I'll credit you, some of these were lifted from the FB Group page.)
This one thanks to Tony Lovell
It hadn't even occurred to me to develop plates in open air at night!
Wait for it!!!!
Tony Lovell more an Analogue Native than a Digital Native, although he did capture the slo mo clip above…
Following on from the Thursday revelation over beer that there is an Italian Tony Richards Fan Club (Original Membership of 1). I'm not sure if there was something lost in translation or they were pulling my leg, so on the Sunday I thought I'd have a bit of fun with our Italian friends.
I fashioned this cut out in the shape of a membership/ID card without telling them and asked them not to sneak a look when they held it up to their face…. Was surprising how quick the membership numbers grew, I couldn't even put them off with threatening a membership fee!
Mimmo
Gareth from the Welsh Branch
Gareth and Bernd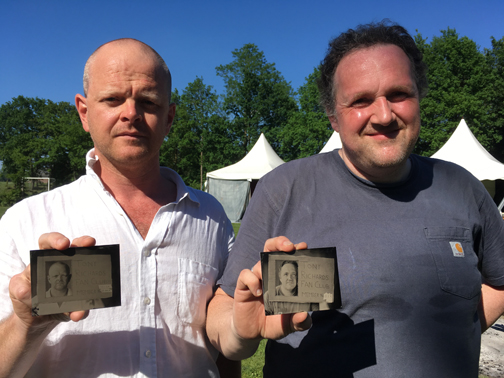 Katy
Juri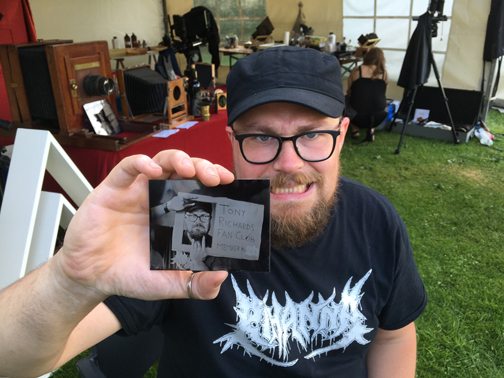 Severine
Markus
Dennis
Anabelle
A visitor asked for one! I had to ask her to write 58 (her lucky number)… in Chinese… and backwards!
Time for the Group Plate…
No matter what distraction.
Mimmo setting off the Flash pan mid exposure! Brilliant.
Some of my plates from the weekend.
Markus
Rasto – This was taken with Rastos two year old collodion! Yes two year old…
Amira
Malen, the light later in the day was lovely to work with, and Malen is a natural now at sitting for wet plates.
It wouldn't be ECW without Wilhelmus Sherpa – Also taken with Rastos TWO year old collodion!!
Johan Lukas sitting patiently.
Severine
And have you ever seen a large bubble under the collodion?? Tony Lovell this must be a first, well done.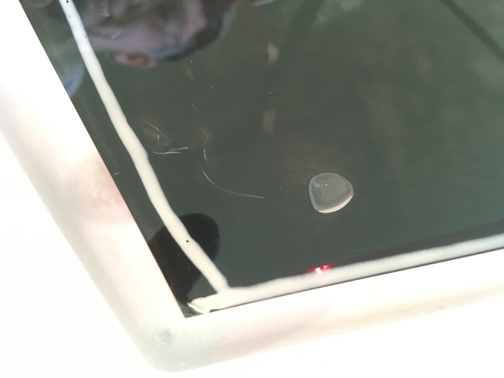 Communal breakfast on the Sunday morning.
Goodbye to my Durst 5×4 enlarger, now packed into the boot of Katys car and on its way to Estonia.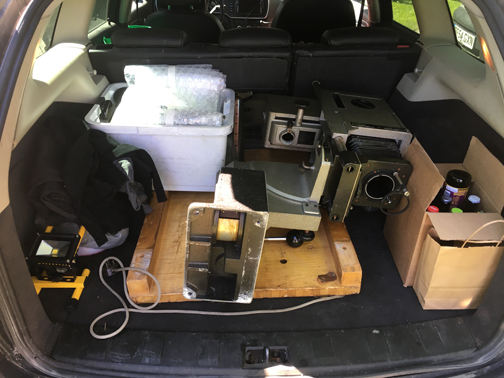 Surprised by Dennis darkroom tent…
Tony Lovell the last to pack away.
And then there were five. We stayed on for the Sunday and drove back through the Monday as it was a Bank Holiday in the UK.
Next year the ECW baton will be passed to the Luxemborgian contingent…. Joel, Severine and Jacqueline. I'm sure it will be excellent! I can't wait.
I also picked up my copy of Storytelling by Alex Timmermans. Available here. Get your copy now!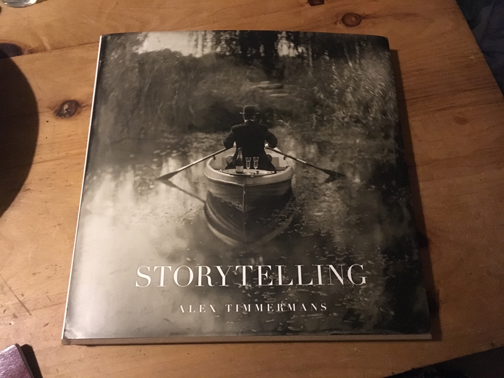 Its an amazing book even with the glaringly obvious omission/typo in the Thanks to Supporters pages….. maybe there should be a reprint! 😉